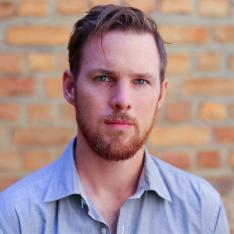 Understanding key opportunities. Advocating for communities. Designing to maximize impact.
Andrew Brose
Design Director
South Africa
Andrew leads the South Africa Lab, established to address regional issues of inequality in housing, environment, and health. He joined MASS in 2010 as a Design Fellow in Rwanda, where he worked on health, education, and housing projects across the region, including the Umubano Primary School, Mubuga Primary School, Butaro Doctors Housing, and Rwinkwavu Village Housing. In 2014, Andrew moved to the Democratic Republic of the Congo, to serve as the project manager for the Ilima Conservation School where he supervised the construction management and documentation of the school.
He received a Masters of Science in Architecture and Building Technology from MIT where he was the recipient of a TATA Center Fellowship and the 2018 Tucker Voss award for Building Technology. Andrew completed his Bachelor of Architecture at the University of Oregon.