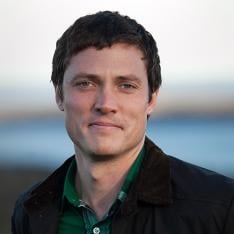 Michael Murphy
Trustee Emeritus
Boston, MA, USA
Michael Murphy co-founded MASS Design Group in 2007 after an invitation from Dr. Paul Farmer to design the Butaro District Hospital in Rwanda. He served as the organization's President and Executive Director until 2022 before leaving to focus on new ventures. 
During Michael's tenure as executive director, MASS grew from a small group of classmates from the Harvard School of Design to an organization with hundreds of employees, designing and building projects in over a dozen countries across the world, including the Butaro District Hospital in Rwanda, the Memorial for Peace and Justice in Montgomery, Alabama and the Embrace Memorial on the Boston Common. An important element in that success was taking full advantage of MASS's nonprofit status to secure donations from like-minded philanthropists and using that support to help seed projects that might not have happened otherwise. Michael also placed a priority on important research projects, including those focused on the Public Monument, architecture's role in Restorative Justice, and exploring the shrinking "Fringe" city in America, inspired by his hometown of Poughkeepsie, NY.
During Michael's tenure, MASS was the recipient of numerous awards, including the AIA Firm of the Year Award in 2022, Wall Street Journal Magazine's Innovator of the Year for 2021, The American Arts and Letters Award, and the Cooper Hewitt National Design Award.
Michael has been personally honored by the Royal Institute of British Architects as an International FRIBA and has held fellowships and advisory roles with the Emerson Collective, the Aspen Institute, The Santa Fe Art institute, and the Clinton Global Initiative. He has lectured around the world, advocating for a different approach to architecture, including as a keynote speaker for the 2017 AIA Annual Conference and the presenter of 2016 TED Talk "Architecture that Heals", which has received over 1.8 million views to date. Michael also authored the book "Architecture of Health" with Jeffrey Mansfield and MASS Design Group, which examines how our built world was shaped by disease and reveals how historical examples can offer us both caution and inspiration.
Michael holds an M.Arch from Harvard's Graduate School of Design and a Bachelors in English Language and Literature from the University of Chicago. He has held teaching positions at Harvard University, The University of Michigan, Columbia University, Cornell University and others. Currently, he is the Thomas Ventulett Chair of Architecture at the Georgia Institute of Technology.