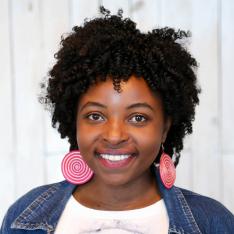 Sylvie Dufitimana
Designer
Kigali, Rwanda
Sylvie first joined MASS in December 2020 as a professional design intern, and returned in 2021 as Global Health Corps Design Fellow. Sylvie joined MASS full time as a designer in 2022, and has worked on education and healthcare projects including FF&E and site installation for the Rwanda Institute for Conservation Agriculture, design development drawings for the New Luanda Military Hospital, and design development and exhibit design for the Reteti Education Center.
Sylvie is the co-founder of Rwandan Ladies in Architecture, mentoring female Architecture students at INES Ruhengeri. She studied Architecture at the University of Rwanda, college of science and technology.
Previous to joining MASS, Sylvie designed the interior of Muganga Sacco under the supervision of the Ministry of Health and won the 2020 Kigali Public Bench competition.