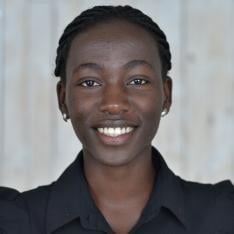 As the first generation of professionals for Africa's young construction industry, we have the responsibility to set the standards of what the society demands from their infrastructure, one of those being enhancing human dignity.
Martine Dushime
Senior Quantity Surveyor
Kigali, Rwanda
Martine joined MASS in March 2018, as a Senior Quantity Surveyor. She has worked on multiple design projects across Rwanda including the African Leadership University campuses, Norrsken Kigali House, The Ellen DeGeneres Campus of the Dian Fossey Gorilla Fund, the Rwanda Institute for Conservation Agriculture; as well as the Western Serengeti Research Facility in Tanzania. Martine is also a member of the MASS.Build team, working to invest in local construction capacity in Rwanda, and assist our partners in delivering projects that support communities and maximize value throughout the supply chain.
Before joining MASS, Martine worked as a quantity surveyor at Cableline Ltd., an architecture and building services company. She received her BSc in Quantity Surveying from the University of Rwanda, College of Science and Technology, and her MSc in Construction Project Management from Nottingham Trent University.
Outside of MASS, Martine is a public speaking and debate trainer with ASPIRE Debate Rwanda, as well as a Rwanda Speaks Youth Mentor for IMBUTO Foundation. She believes in the virtues of courage and justice, and the impact of architecture that is dignifying and accessible to all communities.