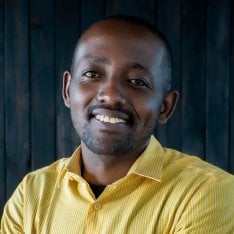 Nazele Pembe
IT Coordinator
Kigali, Rwanda
Nazele Pembe joined MASS in 2022 as an IT Operations Coordinator, contributing to the purposeful and healing design through technology. 
Before joining MASS in 2022, Nazele worked as a Systems Engineer at SYBYL Ltd, before joining the Global Education Movement, a Southern New Hampshire University initiative where he served as a Customer Liaison on the Technology Help Desk.
Nazele holds a Bachelor's degree in Electronics and Communication Systems Engineering from the University of Rwanda, and is pursuing an MSc Degree in Information Security and Digital Forensics at the University of East London.