The Butaro District Hospital
---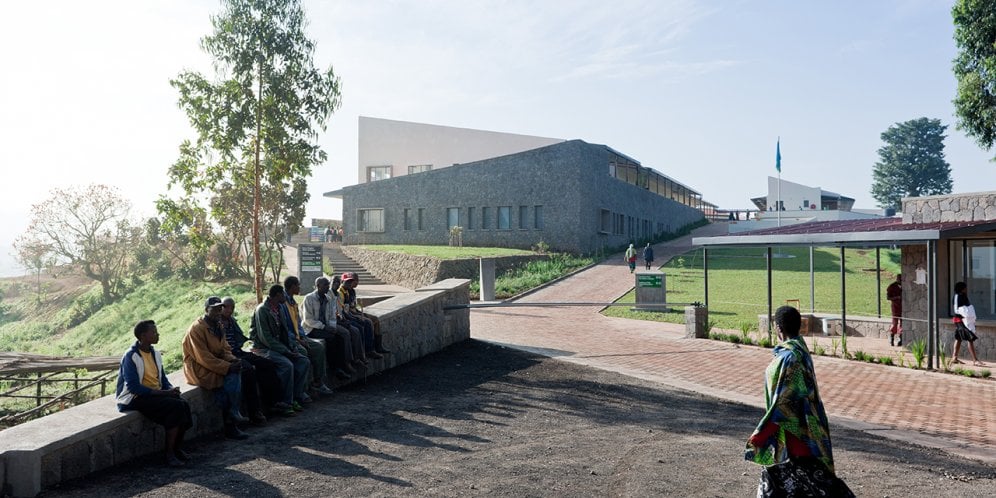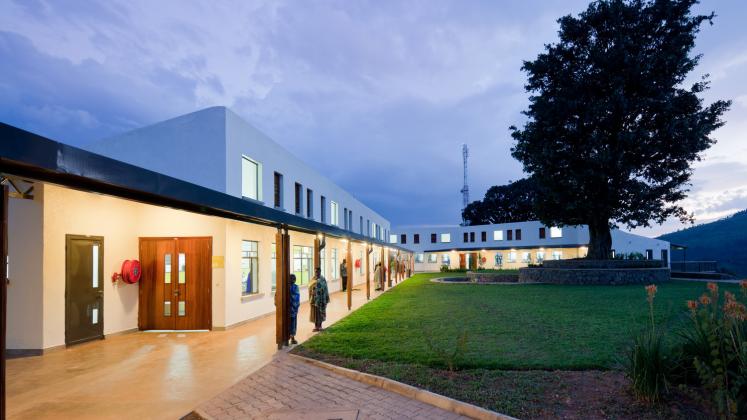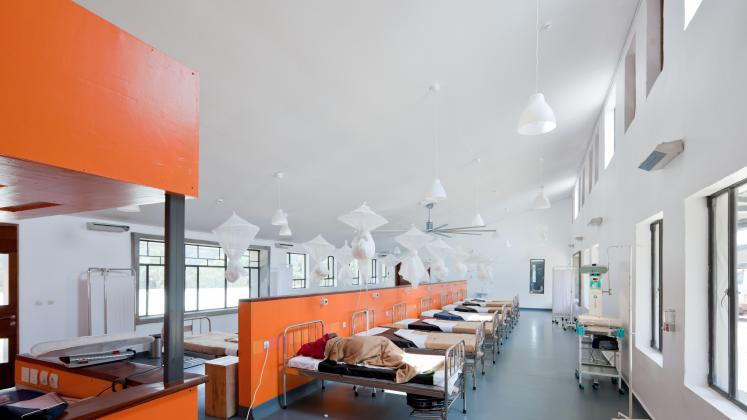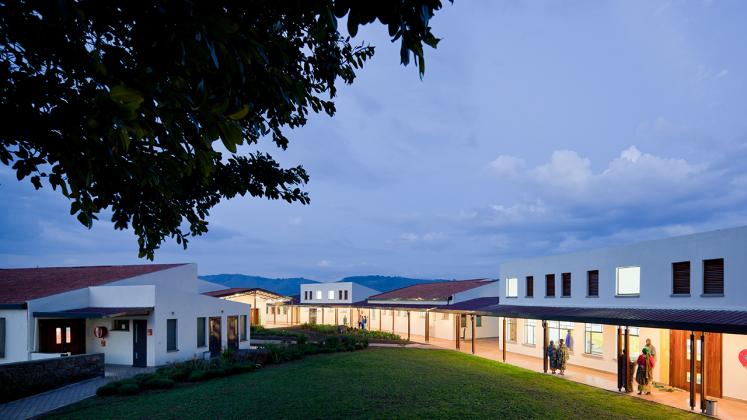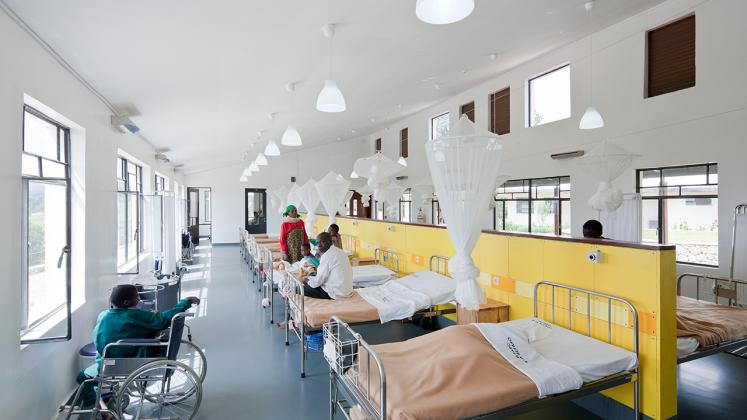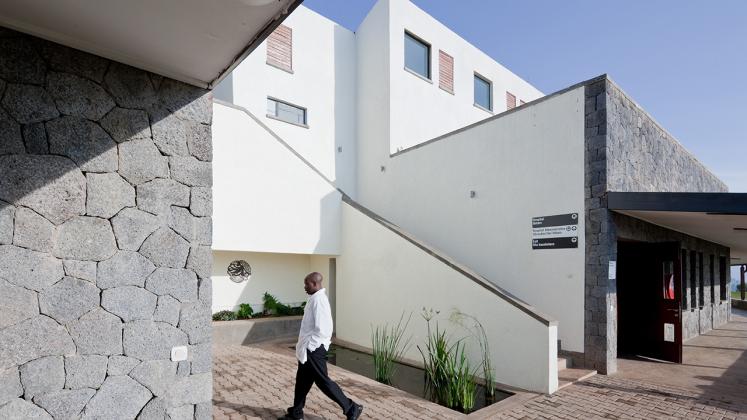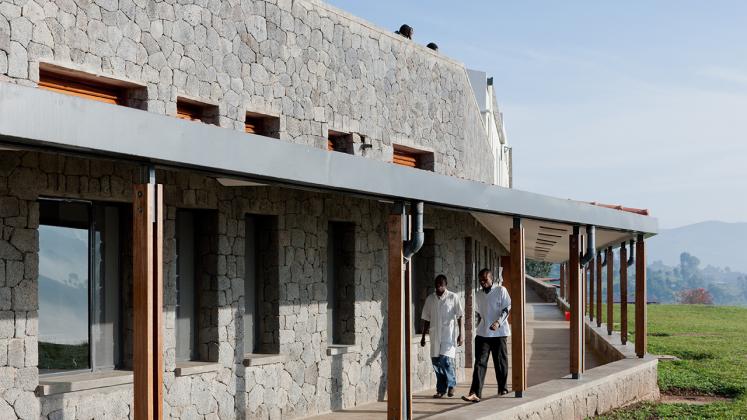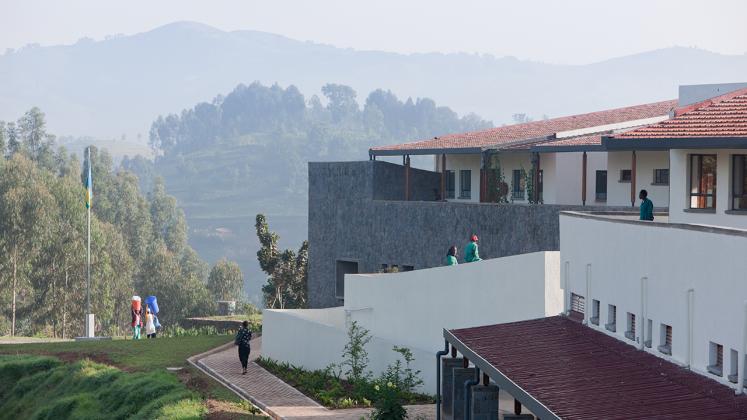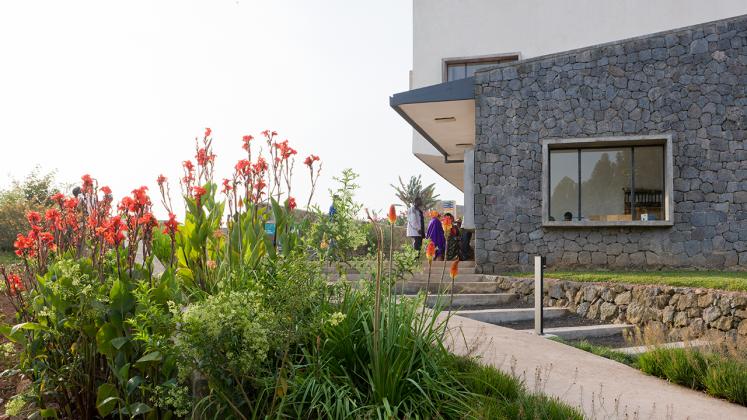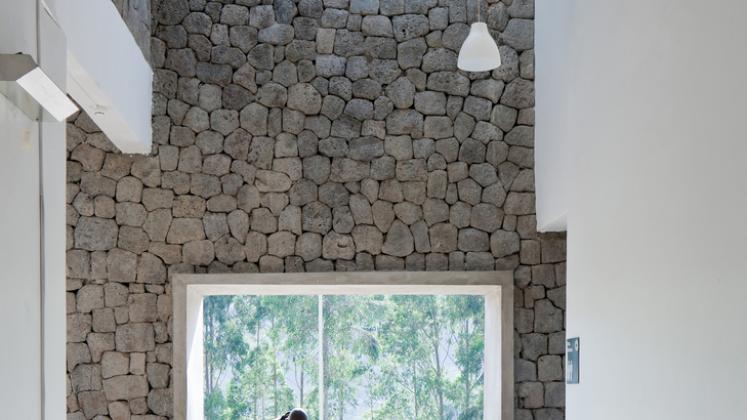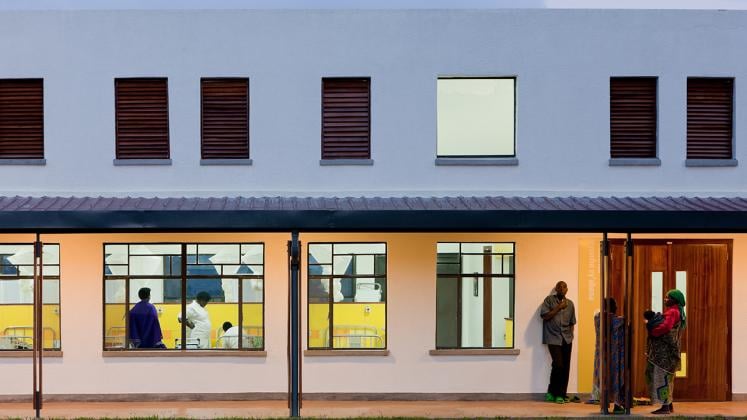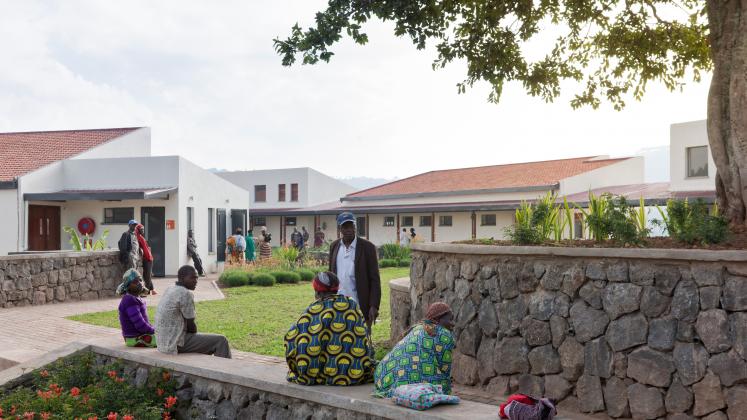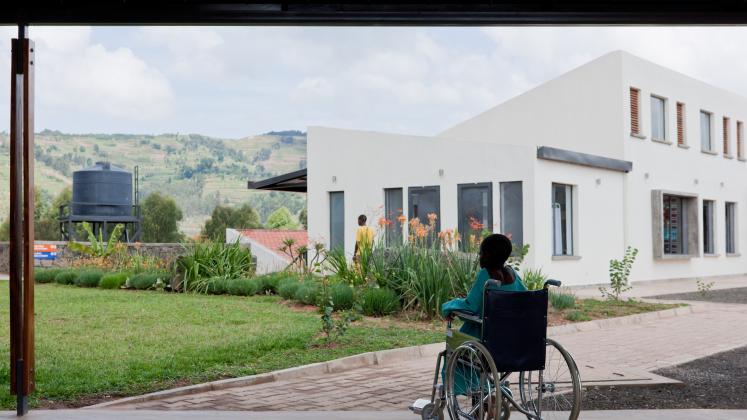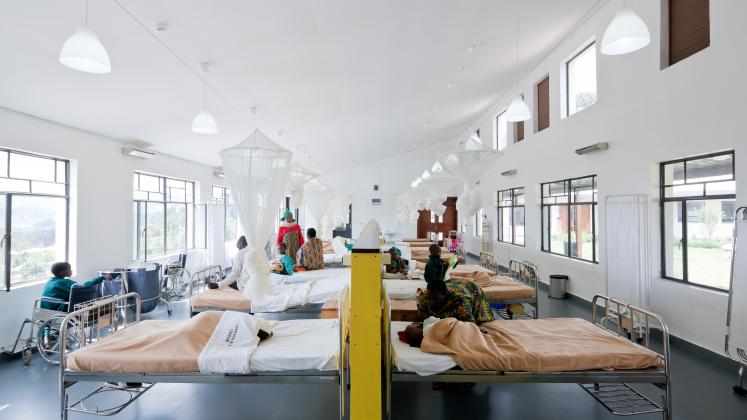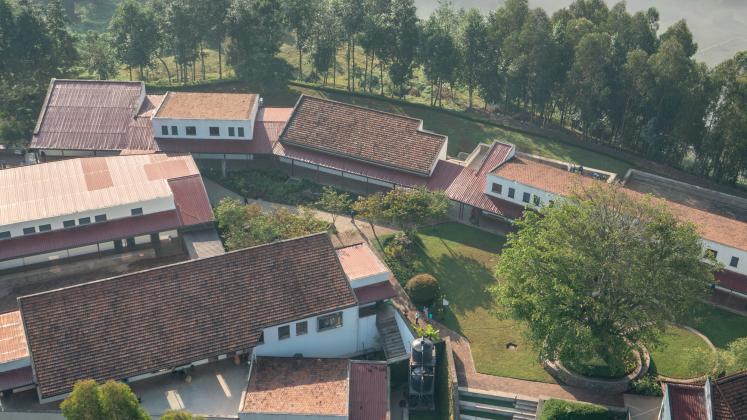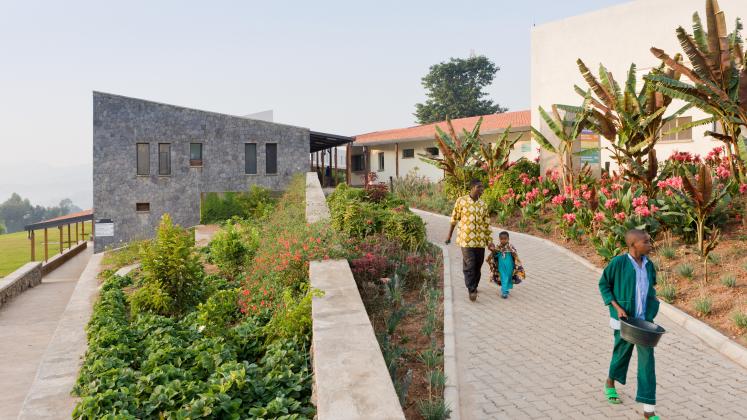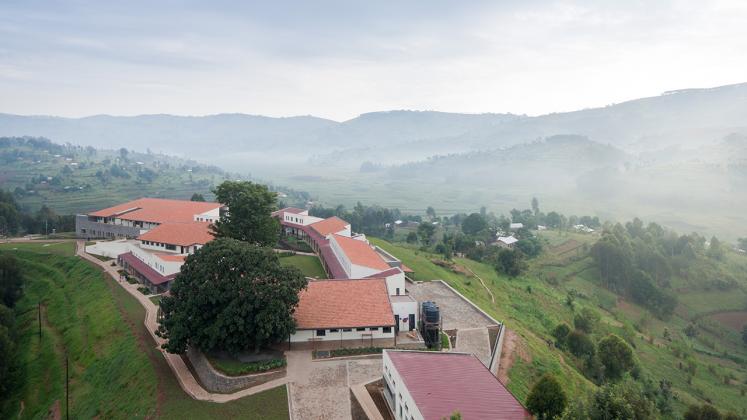 Butaro, Burera District, Rwanda
Following the 1994 genocide, the government of Rwanda committed to a two-decade rebuilding of the nation's health system. In 2007, Burera was one of the last two districts in Rwanda without a tertiary care hospital, leaving a population of 340,000 without access to a single doctor. As part of Partners In Health's mission to bring high-quality healthcare to the country's poorest regions, a district-wide plan to increase access to care was developed in partnership with the Rwandan Ministry of Health. This plan began with the creation of a new district hospital in Butaro.
The 150-bed Butaro District Hospital was developed to provide both inpatient and outpatient services, with a particular emphasis on maternal services. A laboratory, neonatal intensive care unit, and operating rooms were core programs to provide referral care and critical care services.
Centered around an umuvumu tree, the hospital is a landscaped campus of buildings on the terraced hillside. It is designed to mitigate and reduce the transmission of airborne disease through various systems, including overall layout, patient and staff flows, and natural cross-ventilation.
Local materials—such as the volcanic rock from the Virunga mountain chain—and intentionally labor-intensive practices delivered site-appropriate and sustainable design, reduced embodied carbon of the project, and ensured that 85 percent of the costs of building were invested into the local economy. The careful coordination of design and construction resulted in a saving of over 30 percent compared to other hospitals currently built in Rwanda.
Landscapes at Butaro
Well-planned exterior environments throughout a facility's campus can provide a greater sense of privacy, the circulation of cool air through patient rooms, and the draining of rainfall away from the building. Increased vegetation and patient views to gardens have also been shown to reduce stress and pain perception, as well as retain nurses within health care facilities.
In the Butaro District Hospital, we planted trees and shrubs to help stabilize the steep hillside. Additionally, we created shaded seating areas throughout the campus that encourage patients to remain outside where the chance of airborne disease transmission is greatly reduced. In the same spirit, a children's play area was placed in the central courtyard. We minimized hardscaped areas, favoring semipermeable landscaping to prevent the formation of pools of water, which can serve as breeding sites for vector-borne diseases. With well-designed pathways, improved wayfinding and a deliberate circulation strategy, landscaping is instrumental in improving health outcomes.
Watch MASS senior director Sierra Bainbridge and master gardener Jean Baptiste discuss working together to design and create the landscape.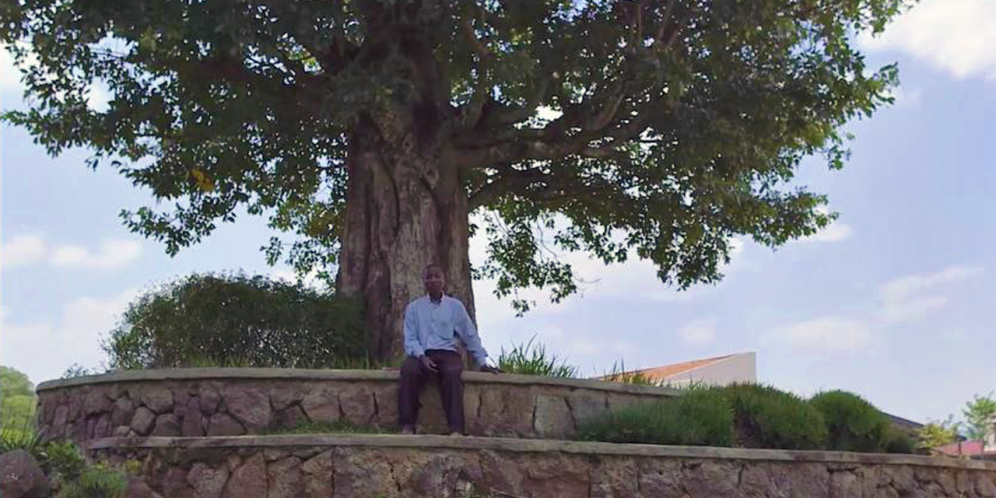 Project Details
Location: Burera District, Northern Province, Rwanda
Year: 2011
Status: Completed
Size: 6,000 sq. m.
Program: Masterplan, Building, Landscape, Furniture
Services: Architectural Design, Landscape Design, Master Planning, Construction Administration
Clients:
Rwanda Ministry of Health
Partners In Health
Partners:
ICON
Partners In Health
EcoProtection
ElectroMed