Our mission is to research, build, and advocate for architecture that promotes justice and human dignity.
MASS Design Group was founded on the understanding that architecture's influence reaches beyond individual buildings. MASS (Model of Architecture Serving Society) believes that architecture has a critical role to play in supporting communities to confront history, shape new narratives, collectively heal and project new possibilities for the future. 
We are a team of over 200 architects, landscape architects, engineers, builders, furniture designers, makers, writers, filmmakers, and researchers representing 20 countries across the globe. We believe in expanding access to design that is purposeful, healing, and hopeful.
In 2021, The American Institute of Architects honored MASS Design Group with the 2022 AIA Architecture Firm Award. In 2020, MASS was named the Architecture Innovator of the Year by the Wall Street Journal, for our origins in healthcare and commitment to architecture as a medium for healing. In 2019, Architect Magazine ranked MASS fourth in its list of Top 50 Firms in Design and in 2017, MASS was awarded the National Design Award in Architecture, given each year by the Cooper Hewitt, Smithsonian Design Museum. 
"To my mind, it is the single greatest work of American architecture of the 21st century, and the most successful memorial design since the 1982 debut of Maya Lin's Vietnam Veterans Memorial in Washington, D.C."
–Mark Lamster from the Dallas Morning News
How We Work
We believe that every project has a mission and we collaborate with our partners throughout the design process — from early visioning through project completion — to develop and implement a shared vision to achieve that mission. We do this through architecture, landscape design, furniture design, engineering, planning, research, construction, film, and community engagement.
Helping build a climate positive future is imperative. Our projects move beyond just issues of energy use and efficiency, to holistically design the project ecosystem, including an entire supply chain that is sustainable, resilient, and regenerative. We work using a One Health design strategy that produces diverse, healthy, and productive habitats for human, animal, and ecological growth.
Leadership
MASS Design Group is a 501(c)3 not-for-profit organization, governed by a board of directors who supervise the activities of the organization. The board is composed of a diverse group of leaders from different sectors and perspectives, Karen Conway, Donald Kimelman, Neil Mahapatra, Michael Murphy, Paul Nakazawa, Marc Norman, Diana Ramirez-Jasso, Alan Ricks, Pardis Sabeti, Jean Shia, Jay Wickersham, that meet quarterly to review the organization's strategy, finances, and operations.
Firm leadership includes design principals and senior directors: Sierra Bainbridge, Christian Benimana, Justin Brown, Regina Chen, Jonathan Evans, Shawn Evans, Rosie Goldrick, Patricia Gruits, Christopher Kroner, Joseph Kunkel, Ashley Marsh, Sarah Mohland, Alan Ricks, David Saladik, Adam Saltzman, Jean Paul Sebuhayi Uwase, Amie Shao, Matt Smith, Katie Swenson, and Peter Torrebiarte, all of whom develop strategic goals and program objectives while overseeing the day to day operation of the organization. The group meets weekly to review all aspects of the programs, projects, initiatives and general operations.
Services
MASS.Build
Like architecture, construction is never neutral, it either hurts or heals. By starting MASS.Build, our own construction division in Rwanda, MASS is better able to deliver quality projects for our clients and partners while supporting the local economy with local purchasing, education, and job creation. Since its launch in 2019, MASS.Build's construction team has grown to include 160 full-time, salaried staff (97% of whom are Rwandan, and 28% of whom are women), as well as 2,100 Rwandan contract staff. MASS.Build's goal is to be a changemaker in the Rwandan construction sector—advancing ethics and impact, while meeting project targets. Read more here.
MASS.Made
By applying the local fabrication approach that we have taken with our buildings for over a decade — believing that local materials and fabrication leads to both a better built result and a stronger local economy — we assembled a network of 85-plus furniture manufacturers, craft cooperatives, and artisans to make beautiful products in Rwanda that are tailored to Rwanda.  Design is led by our team of product and interior designers, and done in collaboration with our network of artisans to prioritize local materials, showcase local craft techniques, and minimize the carbon footprint. This entrepreneurial model encourages and supports local artisans and material suppliers, contributes to the regional economy, and assists in the creation of new supply chains. Read more here.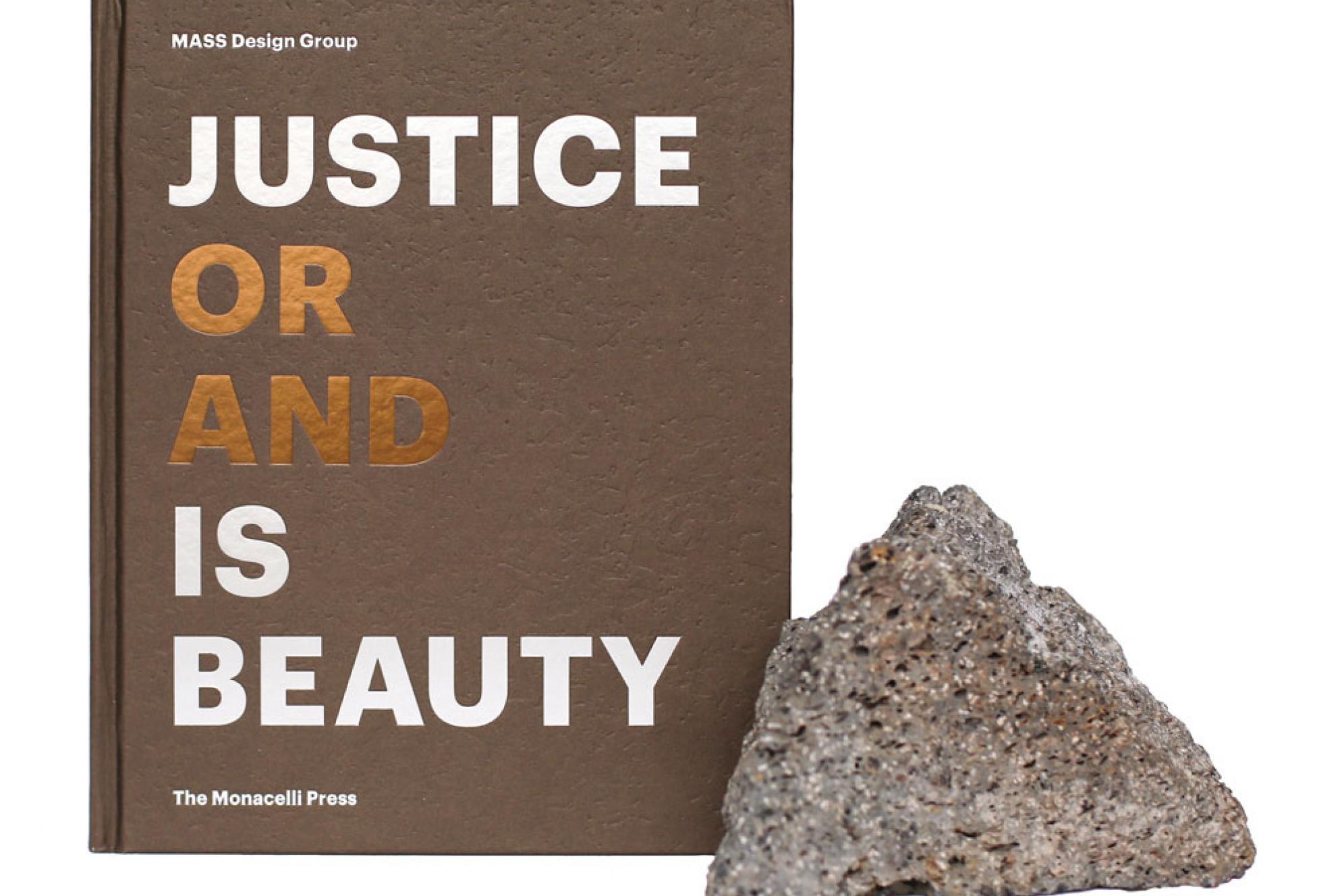 JUSTICE IS BEAUTY
Celebrating the many people, projects, and partnerships that have formed the backbone of MASS, JUSTICE IS BEAUTY features essays contributed by our partners and staff, conversations between our team and collaborators, and in-depth visual essays of our built work, curated by architectural photographer Iwan Baan. We thank the innumerable partners, supporters, friends, and team members that made our first 10 years possible, paving the way for decades of project, impact, and collaborations to come.