University of Global Health Equity
---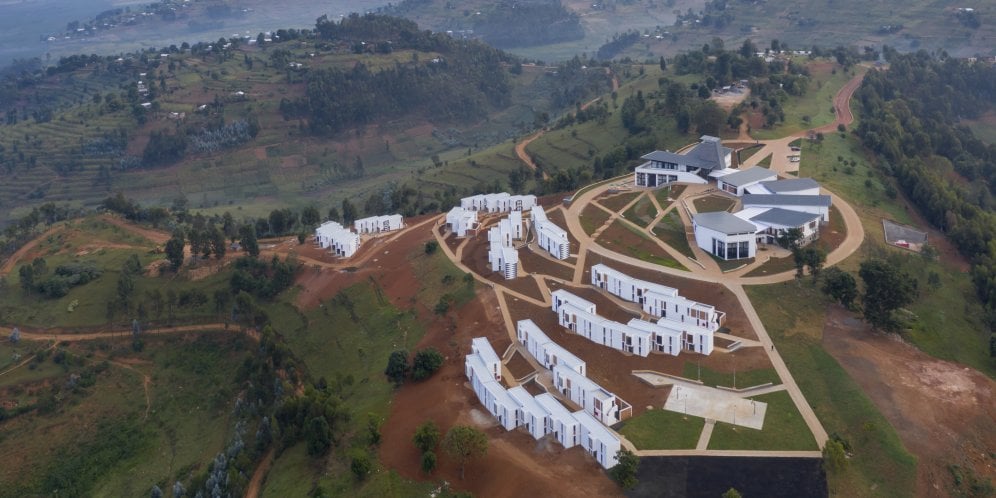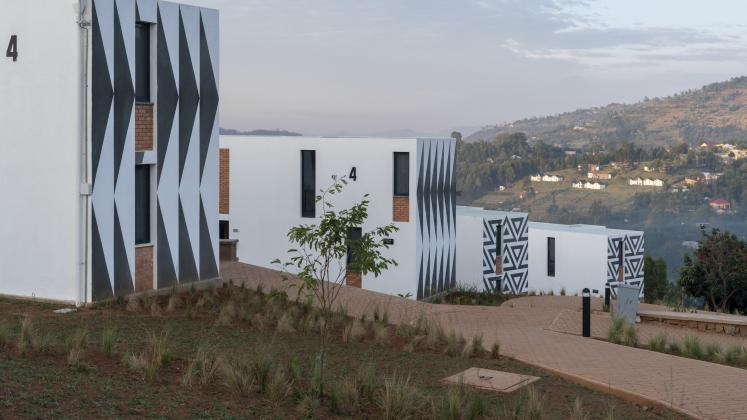 Butaro, Burera District, Rwanda
The University of Global Health Equity (UGHE) in Butaro, Rwanda will train a new generation of global health leaders from around the world. A vision of Partners In Health, UGHE seeks to advance the science of healthcare delivery and expand the traditional paradigm of health science education by rethinking every aspect of the university: including the curriculum and the research priorities, as well as the design and location of the campus. MASS Design Group designed the housing and landscape and Shepley Bulfinch designed the academic classrooms.
The pedagogy of the university and the design of the site and buildings are informed by a "One Health" approach that recognizes the intersection of human, ecological, and animal health. The university curriculum offers education in several health disciplines, supported by classroom designs that accommodate traditional class-based learning, e-learning, and teleconferencing, while recognizing UGHE's unique experiential learning approach. The campus is intentionally located adjacent to the Butaro District Hospital and the Butaro Cancer Centre of Excellence in order to provide students the opportunity to learn and work in the heart of healthcare delivery. 
The UGHE housing design features five clusters of dormitories formed around a traditional commons in order to foster stewardship and community within the campus. The landscape continues this narrative, with courtyards that encourage chance encounters and social connections across the UGHE community. Native, low-maintenance plant species propagated at an on-site nursery provide continuity with the local environment while also providing a base for a strong ecological network as the site continues to develop. Beyond the campus core, UGHE and MASS created a holistic ecological, agricultural, and silvicultural plan through the One Health approach: at the top of the hill, an arboretum for both research and recreational use; on the shallower slopes, terraced agroforestry fields; on the steepest slopes, a robust reforestation program allowing for both productive timber and ecological restoration. 
Project Details
Location: Butaro, Burera District, Rwanda
Year: 2018
Status: Completed
Size: 5,200 sq. m.
Program: Housing facilities for students, faculty, and administrative staff at the new University of Global Health Equity campus
Services: Landscape Design, Architectural Design, Construction Administration
Clients:
Partners in Health
University of Global Health Equity
Partners:
Shepley Bulfinch