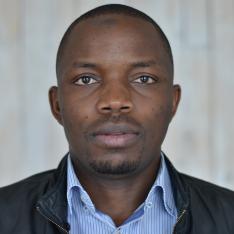 As architects, we have a responsibility to ensure that intangible attributes of served communities are integrated into design as a tool to empower them and celebrate their legacy.
Youssouf Renzaho
Designer
Kigali, Rwanda
Youssouf joined MASS in March 2018 as an intern. He has worked on the new pedestrianized "car free zone" street in Nyarugenge, Kigali as an Assistant Architect. This is the first designed public space in the country named "IMBUGA City Walk". Most recently, he has been working on housing projects as a freelancer. Youssouf holds a Bachelor of Architecture from the University of Rwanda where his thesis focused on improving people's lives and fostering social cohesion among segregated communities. He intends to pursue a Master's Degree in the near future.
Youssouf is a member of the MASS.Build Team, helping MASS invest in local construction capacity in Rwanda and assist our partners in delivering projects that maximize value throughout the supply chain. Read more about MASS.Build.