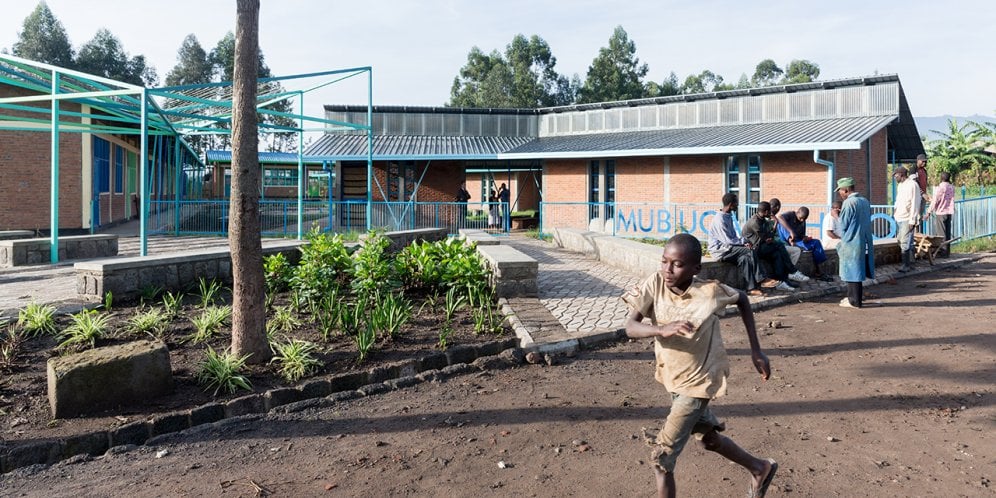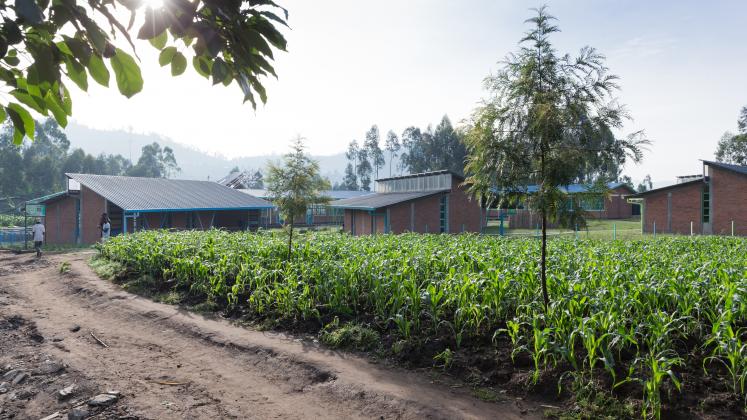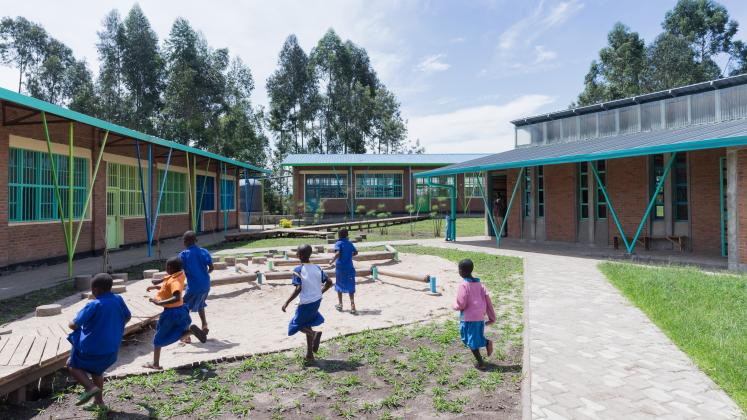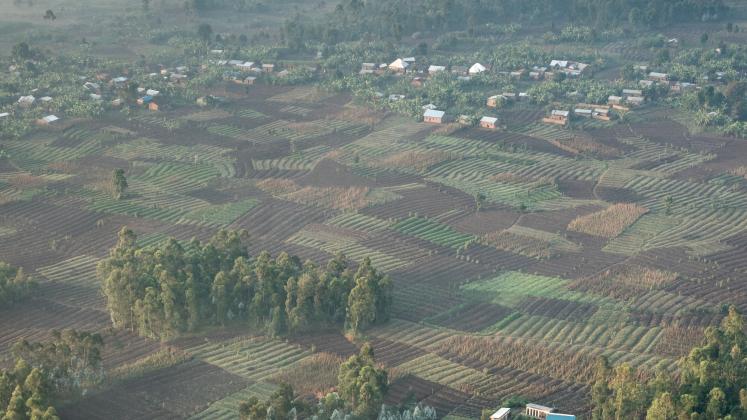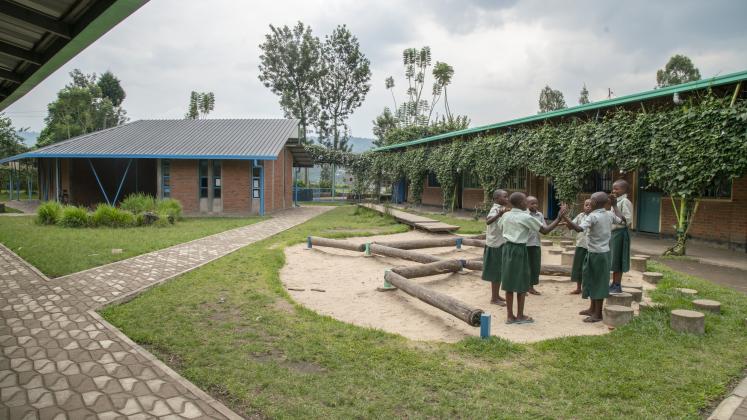 Ruhengeri, Musanze District, Rwanda
In 2012, Markus Gemuend and Monique Bobadilla founded the M2 Foundation Foundation with the mission to sustainably impact children and their communities through education. Recognizing the considerable gaps in academic infrastructure that the Ministry of Education identified, their first project was to support the curriculum, teachers, and infrastructure of Mubuga Primary School in the Musanze District.
The new design sought to address challenges facing many schools in the district, such as overcrowding, poor daylighting, poor acoustics, and access to washrooms, while remaining within the Ministry's financial and material constraints. The new campus consists of five educational buildings housing thirteen classrooms, a resource room for teachers, an administrative office, library, community pavilion, and bathrooms. The new classroom blocks are oriented to take advantage of solar angle and prevailing winds, with outdoor classrooms connected by a central pathway that links each of the classroom blocks. These new classrooms are larger than the existing classrooms and utilize clerestory windows and roof overhangs for light and shade, with narrow vertical windows on the long side of the rooms to support cross ventilation. Locally sourced reeds in the ceilings and doors improve sound insulation.
Outside, the landscape and playscapes create diverse places for learning and discovery. All play equipment was made from locally sourced and readily available materials such as eucalyptus wood and car springs. These play spaces are intentionally designed for different age groups and genders. The campus design also includes separate, private, and hygienic bathroom and washroom spaces for girls to mitigate challenges around menstruation. To control for surface water that runs through the valley, the landscape includes sunken swales and planted areas with local, water-loving flowers.
Today the schools serves 876 children per year from primary to grade six. Students and faculty report that the new facilities are improving the quality of education, and ministry officials celebrate the school as a model for the country.
Following the redesign of Mubuga, MASS worked with the Ministry of Education in Musanze and identified Ruhehe Primary School as the next school in need of investment. The ministry wanted to use this as an opportunity to apply the new model for education design created through the design of Mubuga, and partnered again with M2 Foundation and MASS to redesign Ruhehe.
Project Details
Location: Musanze, Rwanda
Year: 2015
Status: Completed
Size: 1,000 sq. m.
Program: Improved Design of Rwandan Primary School Classroom Prototype
Services: Community Engagement, Architectural Design, Landscape Design, Furniture Design, Construction Administration, On-site Training
Clients:
Rwanda Ministry of Education
District of Musanze
M2 Foundation
Partners:
Nous Engineering