Haven Domestic Violence Shelter
---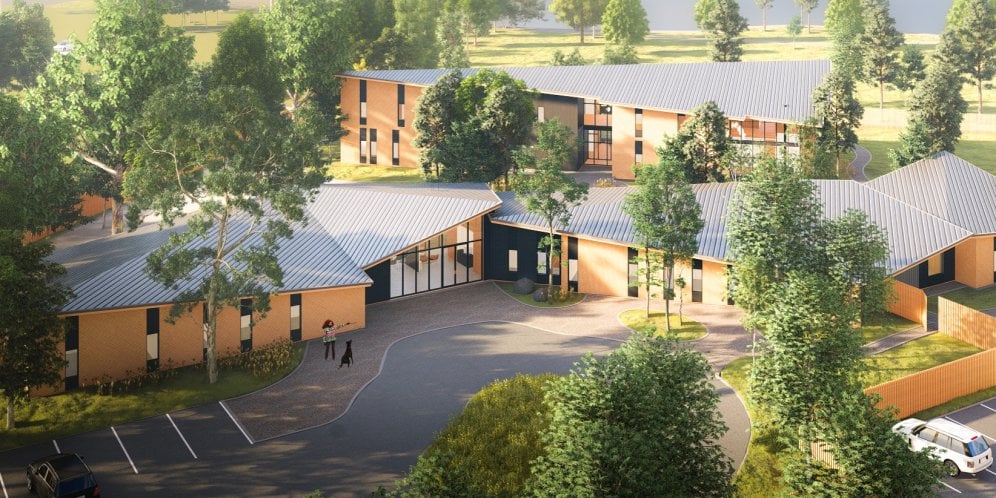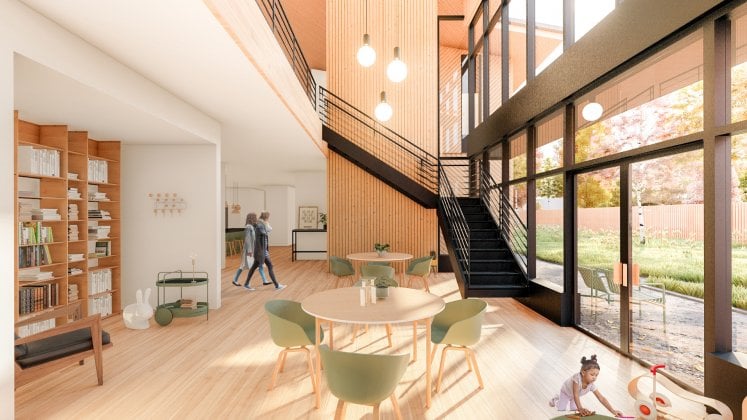 Bozeman, Montana, USA
MASS is designing Haven Domestic Violence Shelter's new public-facing shelter for survivors of domestic violence. Since 1979 Haven has worked to support women impacted by domestic violence in Bozeman, Montana, and the surrounding area. In the first few decades after Haven's founding, domestic violence was viewed as a private issue, one that must not be discussed publicly, leaving many survivors to face their trauma privately or risk the stigma of being seen as a "victim." By providing a new facility for survivors that keeps them safe while also welcoming the public to take ownership of the issues, Haven aims to end the stigma of domestic violence through community engagement, education, advocacy, and prevention.
MASS was one of three finalist firms who participated in a design competition, submitting an approach that leverages trauma-informed design, which is anchored in five key principles: safety, trust, choice, collaboration, and empowerment. The design also focuses on enabling Haven's unique approach of embracing survivors as whole people by providing adaptable spaces for their unique needs and improved access to the wrap-around services Haven's network of supporters offer.
The new facility will expand Haven's existing programs, and will support an estimated 1,400 survivors in the first year of the new facility's operation. The new facility will also serve as a place for expanding education within the larger community, helping to destigmatize survivors' experiences and create more visible, empowering spaces of support. Playgrounds and spaces for younger survivors to meet with therapists, and private family suites will help provide children safe places to grow and thrive.
Construction of the new facility is scheduled to begin in spring of 2021. To learn more about Haven and their vision for the new facility, visit their website at https://havenmt.org/havens-future.
Project Details
Location: Bozeman, Montana, USA
Year: 2019
Status: In Progress
Size: 17,000 sq.ft.
Program: Trauma-informed design of a new public-facing shelter for survivors of domestic violence.
Services: Architecture, Interior Design, Landscape Design, Structural Engineering, Schematic Design, Design Development, Construction Documents, Construction Administration
Clients:
Haven
Partners:
Energy 1
Sanderson Stewart
IMEG
Kath Williams & Associates
Pyralis Sprinkler Design, LLC
Montana State University Integrated Design Lab