The Gun Violence Memorial Project
---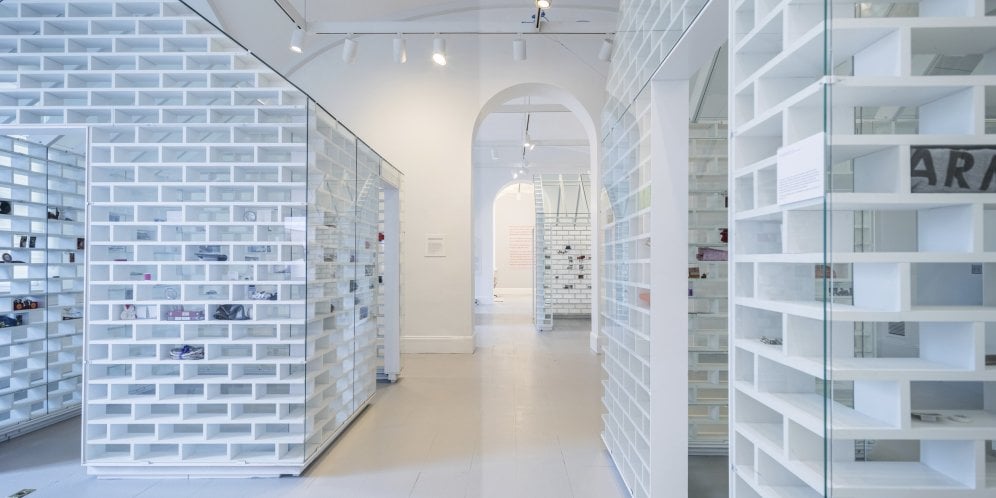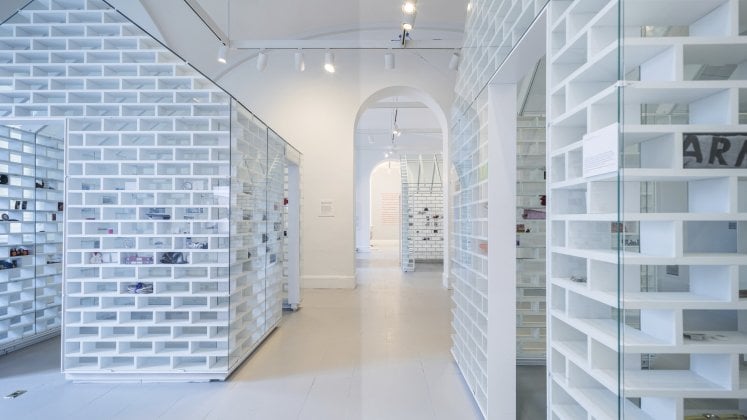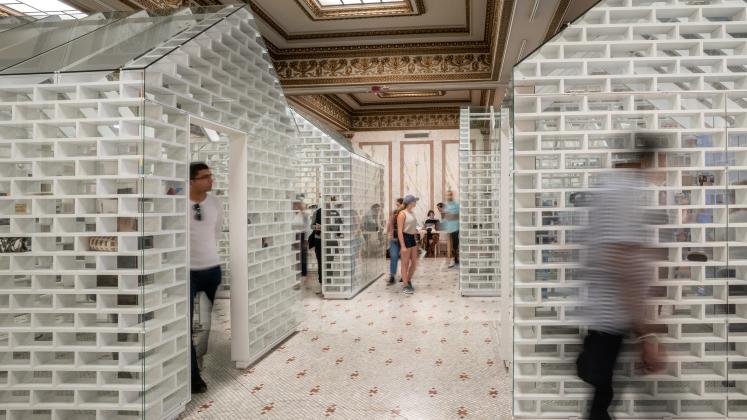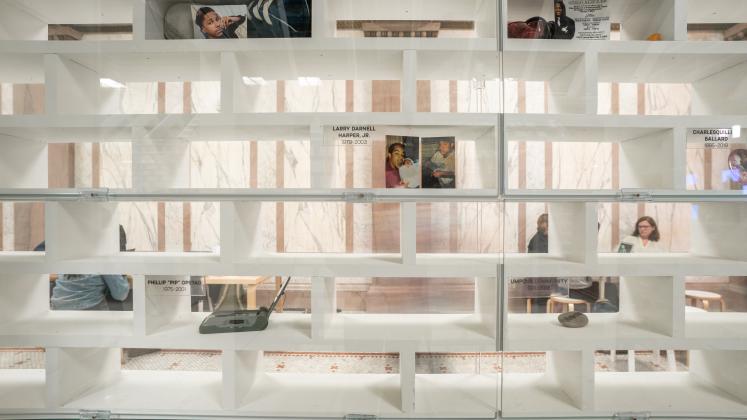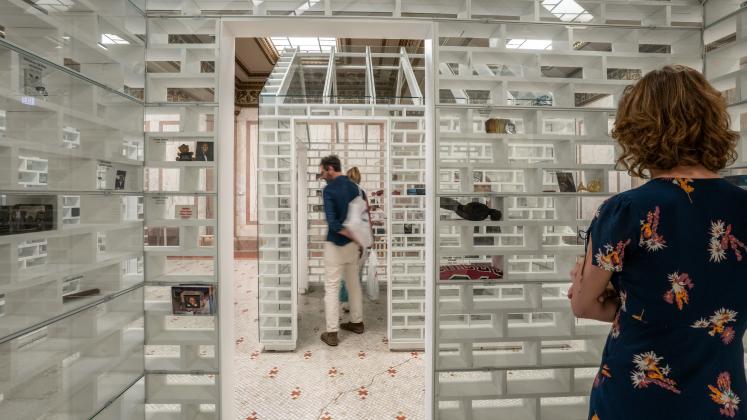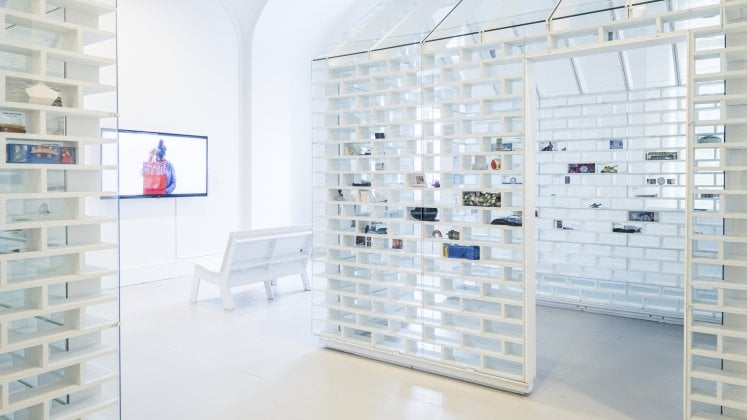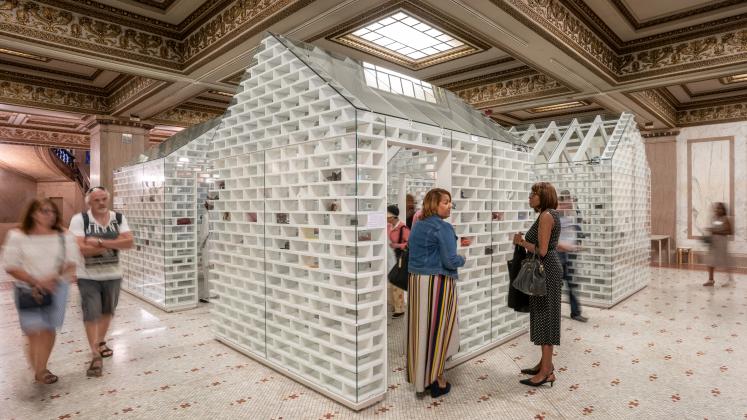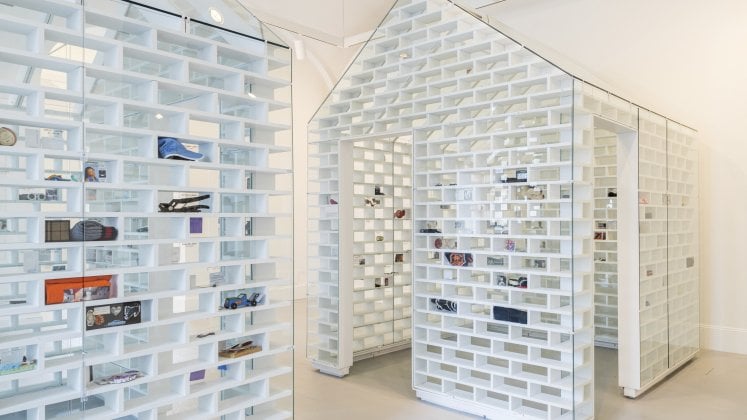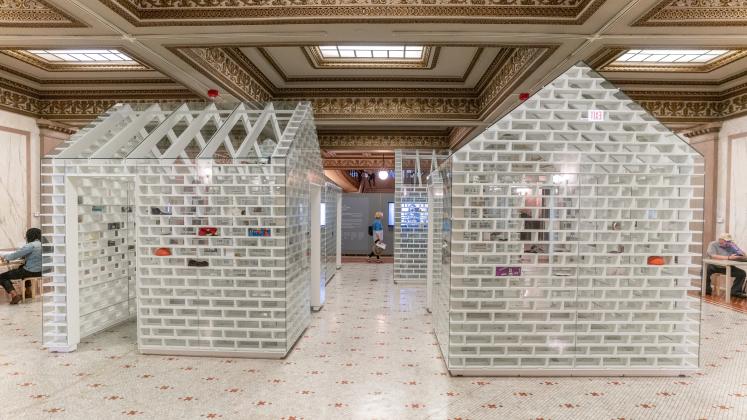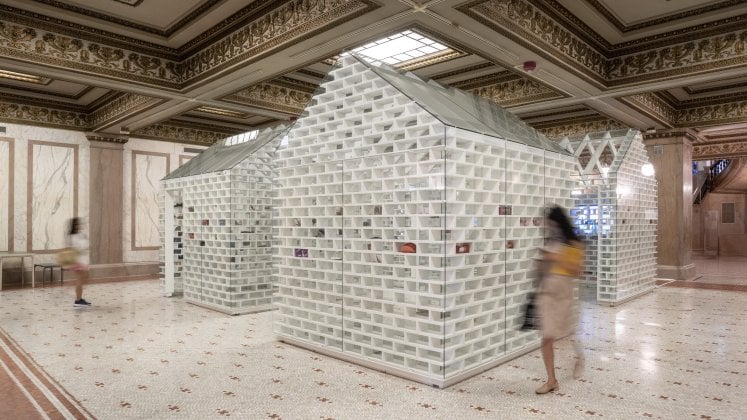 Chicago Architecture Biennial, National Building Museum
The Gun Violence Memorial Project is a space of remembrance and healing for individuals impacted by gun violence. Gun violence is a national epidemic that touches every community in America. The sheer scale of this epidemic often reduces victims of gun violence to statistics and ideas of change to empty promises. The memorial seeks to preserve individual memories and communicate the magnitude of the gun violence epidemic in built space, hoping to foster a national healing process that begins with a recognition of our collective loss and its impact on society. MASS is partnering with conceptual artist Hank Willis Thomas, and gun violence prevention organizations Purpose Over Pain and Everytown for Gun Safety on this project, along with local community-based organizations across the country. 
The memorial design features four houses built of 700 glass bricks, each house representing the average number of lives taken due to gun violence each week in America. Families who have been impacted by gun violence have contributed remembrance objects at in-person collection events in 14 cities across the US. The remembrance objects are placed within a glass brick, displaying the name, year of birth, and year of death of the person being honored. Inside each house, visitors can hear audio recordings from interviews conducted by MASS and StoryCorps. On an adjacent wall outside of the houses are video clips from Comes The Light, a forthcoming documentary about the effects of gun violence. These portraits were filmed in Washington, D.C., and Chicago, and capture stories about the lives that have been cut short and the objects chosen to represent them. 
The memorial opened at the Chicago Cultural Center in September 2019 as part of the Chicago Architecture Biennial, where it was on display until February 2020. The memorial opened at the National Building Museum in Washington, D.C. in the Spring of 2021, as a companion to the exhibit "Justice is Beauty: The Work of MASS Design Group." It is open and free to the public, where it will be on display until March 2023.
Our vision is to create a permanent, national memorial that honors the lives and narratives of victims of gun violence. 
For more information about the project, visit gunviolencememorialproject.org.
Project Details
Location: Chicago, Illinois, USA
Year: 2019
Status: Completed
Size: 72sq.ft. per house
Program: Memorial to victims of gun violence in the United States
Clients:
The Chicago Architecture Biennial,
The National Building Museum
Partners:
Songha & Company, Purpose Over Pain, Everytown for Gun Safety, Louis D. Brown Peace Institute, Change the Ref, Newtown Action Alliance, Haroula Rose, Caryn Capotosto, StoryCorps, Sam Stubblefield, Ravenswood Studio