GHESKIO Tuberculosis Hospital
---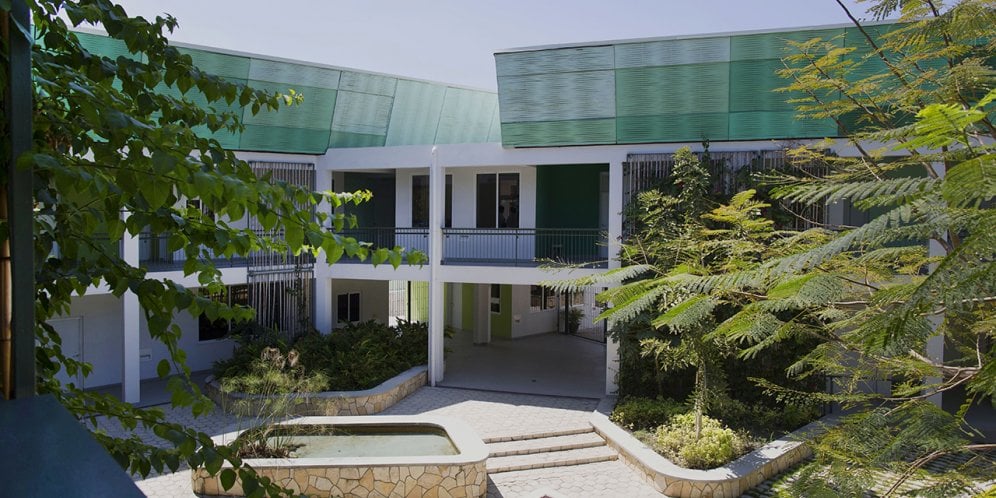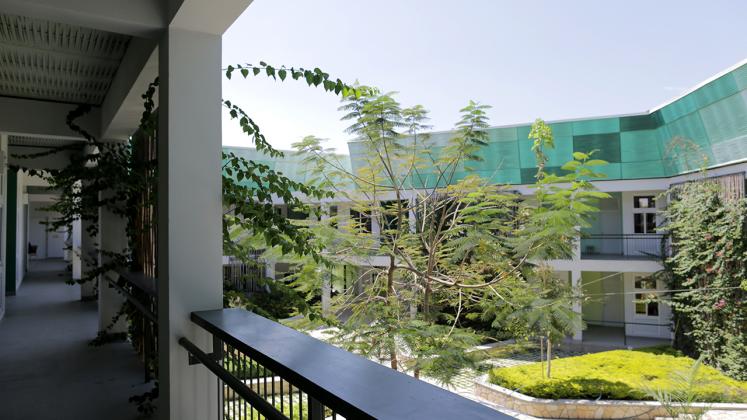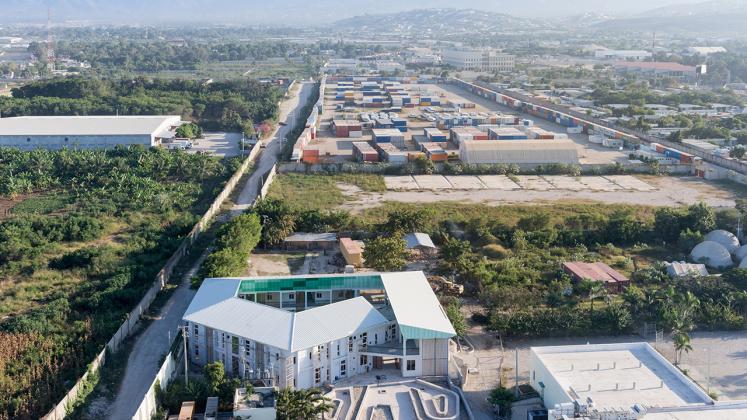 Can design improve tuberculosis care?
When the earthquake hit Port-au-Prince in 2010, Haiti already suffered from the highest prevalence of tuberculosis in the Western Hemisphere. The ensuing destruction of the country's health infrastructure and the interruption of patient treatment not only worsened the situation but precipitated an outbreak of Multi-Drug Resistant Tuberculosis (MDR-TB).
MDR-TB is highly contagious and especially challenging to cure. Treatment often lasts up to two years, and because patients remain infectious for the first two to six months of their medical regimen, they must be quarantined during that time. The extended seclusion and the severe side effects of MDR-TB medicines—which can include blindness, deafness, and psychiatric disorders—are extremely traumatic for patients.  
The GHESKIO Tuberculosis Hospital, which accommodates 32 patient isolation suites, exam and x-ray rooms, offices, nurse stations and two pharmacies sets a new standard for TB care in Haiti and can be used as a model globally. The earthquake-resistant design reduces the risk of airborne disease transmission while drastically improving quality of life for patients.
First, we wrapped the hospital's complex programmatic needs in a narrow, two-story bar—with seismic joints allowing each to move independently—around a series of courtyards to maximize natural ventilation. Open lobbies on both floors extend views across the site, while operable window openings and screens capture prevailing breezes to diffuse and exhaust contaminated air.  Staff vulnerability was addressed by providing a separate entrance to bathrooms so that staff could access without having to pass through the room. Each patient room is also equipped with an exhaust fan that funnels potentially infectious air to the exterior of the building and away from public corridors. A landscaped courtyard in front of the hospital entrance separates inpatient and outpatient waiting areas. And a side door to the nurses' quarters makes consultations possible for patients to return for monitoring without having to set foot into the hospital itself. A separate waiting zone offers seating to visitors and families.
The hospital's central and most beautiful feature is its interior courtyard where patients spend much of their stay. The combination of flower and tree beds with a small fish pond provides patients with color, shade, and a tranquil place to think and rest. Several covered common spaces open onto this courtyard for group leisure activities. Bamboo screens create visual privacy for the outdoor consultation spaces that line patient rooms. In time, bougainvillea vines will climb over these screens and replace the bamboo with additional greenery and color. Crowning the courtyard is the hospital's distinctive woven metal fascia constructed of panels painted varying shades of green.
GHESKIO Tuberculosis Hospital also demonstrates that social, economic and environmental value can be generated for local communities through a holistic approach to development. To build capacity within the community, the project used local labor and provided opportunities for training in safe, high-quality construction practices. Sustainable materials such as compressed earth blocks were be fabricated on-site by workers from the area, providing the community with marketable skills and cutting down on shipping costs for outside materials.
Project Details
Location: Port-au-Prince, Haiti
Year: 2015
Status: Completed
Size: 2,000 sq. m.
Program: TB Treatment Center
Services: Project Accompaniment, Architectural Design, Landscape Design, Master Planning, Construction Administration, On-site Training
Clients:
Les Centres GHESKIO
Partners:
GBS Architecture Ltd.
CBI
Berelec