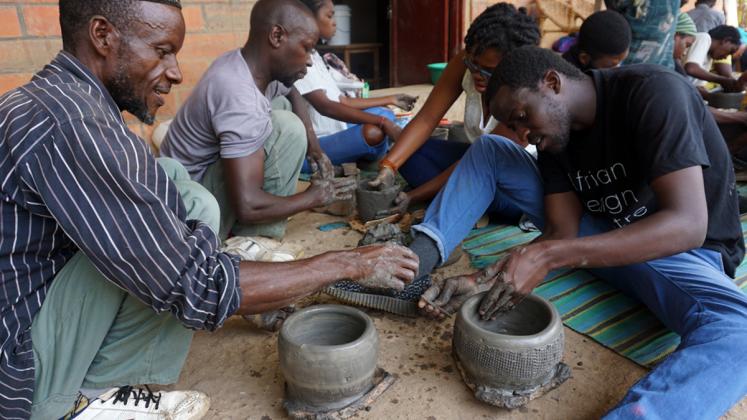 Training High-Impact Designers
The African Design Centre invests in the development of Africa's most creative minds and operates as an innovation hub where they can learn and collaborate.
Based in Kigali, Rwanda, the ADC offers an intensive twenty-month fellowship that acts as a complement to traditional architecture and design school education. Ideal fellows are recent university graduates with a Bachelor's Degree in a design-related field, such as Architecture, Landscape Architecture, Urbanism, Engineering, and Industrial Design.
The ADC launched its first class of 11 fellows in September 2016. For the inaugural class, over 75 applications with competitive portfolios and essays were submitted from 20 different countries. After a five-year pilot period, 100 fellows are expected to matriculate, and the program will shift to being a higher education institution, initially granting a Master in Design Studies degree.
Training local designers has been central to MASS Design Group's architectural work since its start. The ADC combines training that builds technical skills in software, design, construction, and professional practice, with humanities workshops focused on storytelling, history, social justice, international development, and leadership. This curriculum advances our mission of producing and empowering socially-minded architects and designers, bolstered by entrepreneurial thinking, to solve the resource and infrastructural challenges facing Africa.
Project Details
Year: 2018
Status: In Progress
Services: Course