Rwanda Institute for Conservation Agriculture
---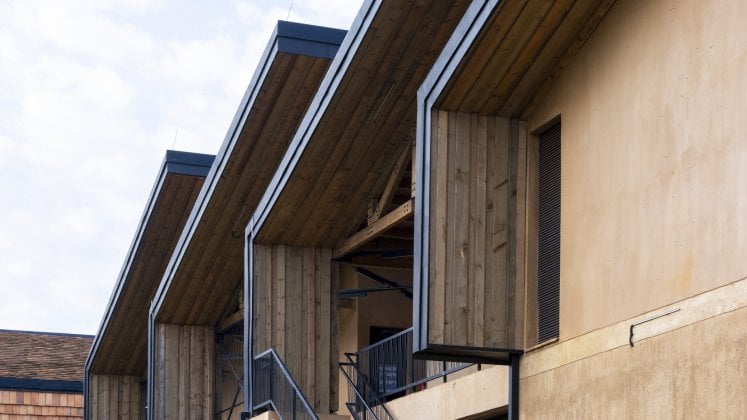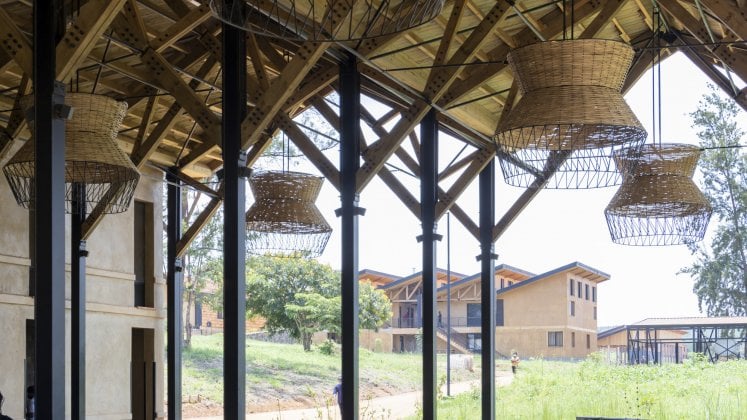 Gashora, Bugesera District, Rwanda
MASS Design Group is partnering with the Rwanda Institute for Conservation Agriculture (RICA) to design and build their new campus in Bugesera, Rwanda. MASS led the master planning, architecture, landscape, engineering, and construction for the new campus. The project was conceived and funded by the Howard G. Buffett Foundation and supported by the Government of Rwanda.
The campus design includes landscape, housing, academic space, barn storage, and processing space for the institute. Each academic building across the campus is dedicated to one of the six different agricultural enterprises, both plant- and animal-based, that students will study and engage with throughout their three years at the institute. More mechanized practices are situated on the West end of the campus, and smallholder first-year student farms are placed on the East end. The campus uses pivot irrigation and will be energy independent, with its own solar farm and water treatment plant. 
The curriculum and campus design at RICA are informed by Conservation Agriculture and One Health Principles, both of which emphasize the interlinking of ecological, animal, and human health. The campus and curriculum seek to reinforce these principles by taking an interdisciplinary, experiential approach to learning, with a campus that promotes biodiversity, ecological conservation, and community participation. RICA will soon be a world leader in experiential education, research, and conservation agriculture. 
Read more about RICA in Architectural Record.
RICA was the recipient of the ASLA's 2020 Professional Awards, in the Analysis and Planning category. Click here to view our submission.
The project also utilizes the services of MASS.Build and MASS.Made.
Project Details
Location: Bugesera, Rwanda
Status: In Progress
Size: 3,400 acres
Program: Agricultural campus and curriculum training Rwanda's next generation of leaders in agriculture
Clients:
Howard G. Buffett Foundation
Partners:
Rwanda Institute for Conservation Agriculture,
Government of Rwanda