Lupani African Conservation School
---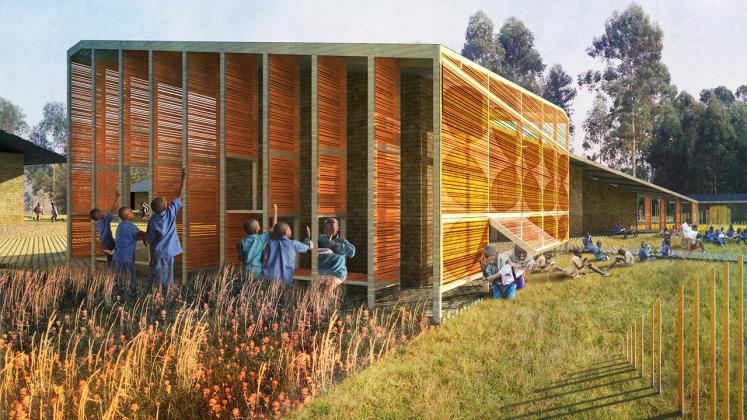 Kazungula, Southern Province, Zambia
MASS and the African Wildlife Foundation have partnered to design and build Conservation Schools across the African subcontinent.
In the Kazungula Landscape, one key priority for AWF has been to establish a 20,000 hectare conservation area within the Sekute Chiefdom between the Chobe National Park in Botswana and the Kafue National Park in Zambia across the Zambezi river creating a wildlife corridor that restores, maintains, and protects wildlife movement to secure habitat and species diversity.
The Lupani Primary School is situated within Sekute Chiefdom making it an exemplar campus for developing a "learning landscape" to foster conservation education. The proposed design creates a procession for students and visitors through the campus which tells the narrative of AWF's conservation efforts in the region - the creation of agriculture and conservation zones and designation and expansion of elephant corridors.
The new building includes a Grade 7 classroom, library, administration office and teachers resource room. A bend in the building creates a main entry to the campus as well as an "Outdoor Classroom" that provides a covered area for students, parents and community gatherings. This strategy reinforces the campus landscape areas and defining new zones for learning and play.
Project Details
Location: Kazungula, Southern Province, Zambia
Year: 2015
Status: Completed
Size: 200 sq. m.
Program: Primary School
Services: Community Engagement, Architectural Design
Clients:
African Wildlife Foundation
Partners:
Nous Engineering
Kama Associates