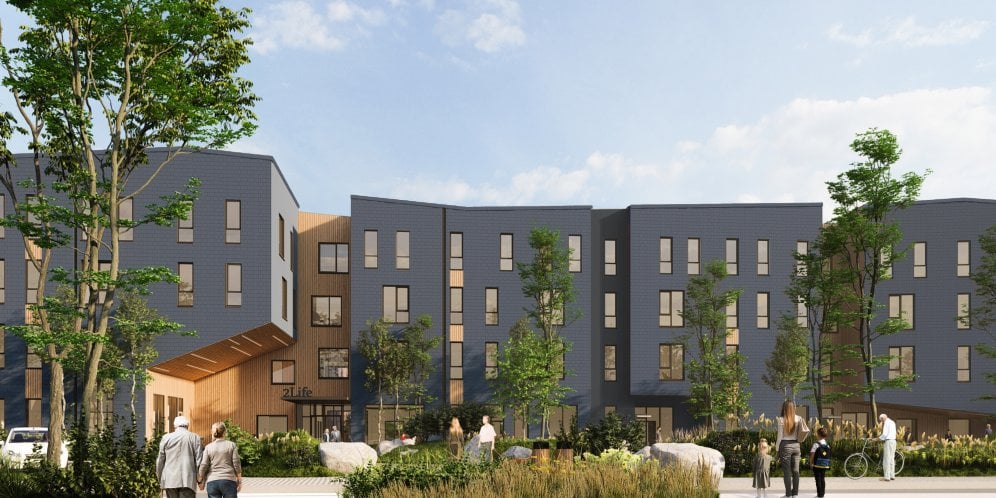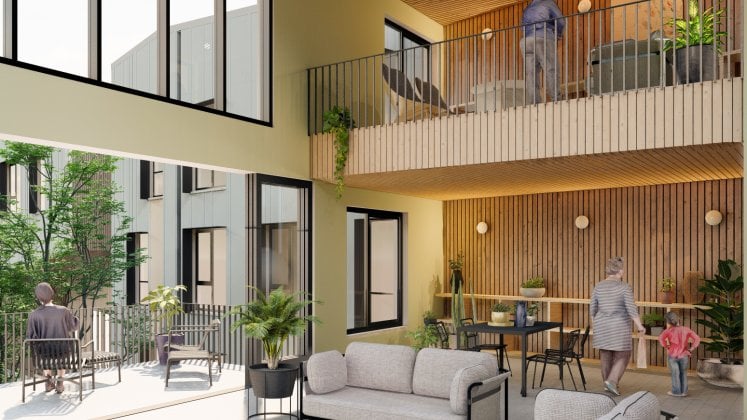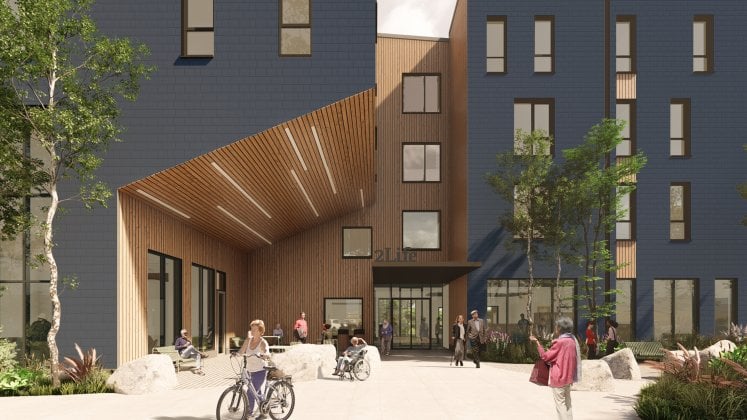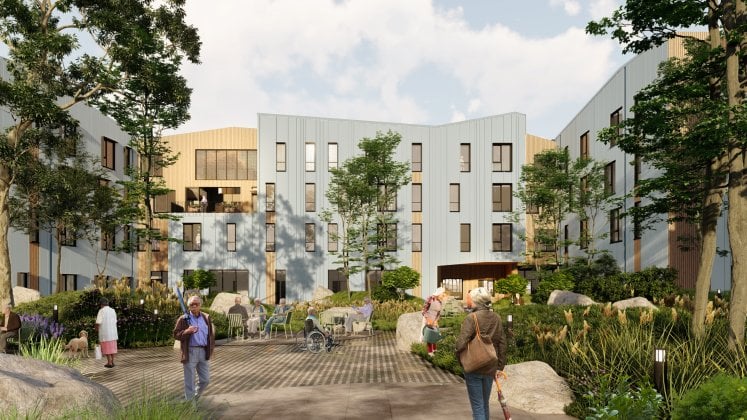 Lynn, Massachusetts, USA
Adults 65 years or older represent 80% of all deaths from COVID-19, yet social isolation is among the most dangerous threats to an older adult's health.
The Solimine House addresses the challenge of providing both safety and opportunities for aging in community by providing spaces that foster safe interaction, promote health, and embed principles of trauma-informed design.
The 150-unit senior affordable housing community is broken into 'neighborhoods' of seven to eleven apartments connected by social spaces. Large breaks in the corridor are designed to provide natural light, cross ventilation and views to the exterior which assist with wayfinding and spatial cognition. The building also features additional programming spaces that support formal and informal resident interaction and multiple 'scales of community.'
In addition, 3-season porches provide residents with access to fresh air and outdoor living across each floor. These semi-outdoor, covered spaces are designed to provide thermal comfort throughout most of the year by optimizing solar heat gain in winter and natural ventilation in the summer, thereby extending residents' access to open air social spaces.
Embraced by the building, a central courtyard becomes the focal point of action and connects to a park and network of walking loops. The restored open space references the natural features found in the nearby Lynn Woods Reservation, and supports engagement with nature and interaction between residents, their families, and community members of all ages.
The building connects to a senior health center via an enclosed bridge enabling shared programming and supporting the mission of caring for the whole person by considering all the social determinants of health.
Project Details
Location: Lynn, Massachusetts, USA
Year: 2020
Status: In Progress
Size: 163,000 sq ft
Program: 150 affordable senior housing apartments with amenity spaces
Services: Visioning, Re-Zoning, Engagement, Concept Design, Schematic Design, Design Development, Construction Documents, Construction Administration
Clients:
2Life Communities
Partners:
Landscape/Civil: Stantec
Structural: Silman
MEP/FP: R.W. Sullivan
Interiors: Alda Ly Architecture
Sustainability: New Ecology
Code: Howe
Accessibility: KMA
Acoustics: Intertek
Envelope: RJ Kenney