Neighborhood Health Stations of Rhode Island
---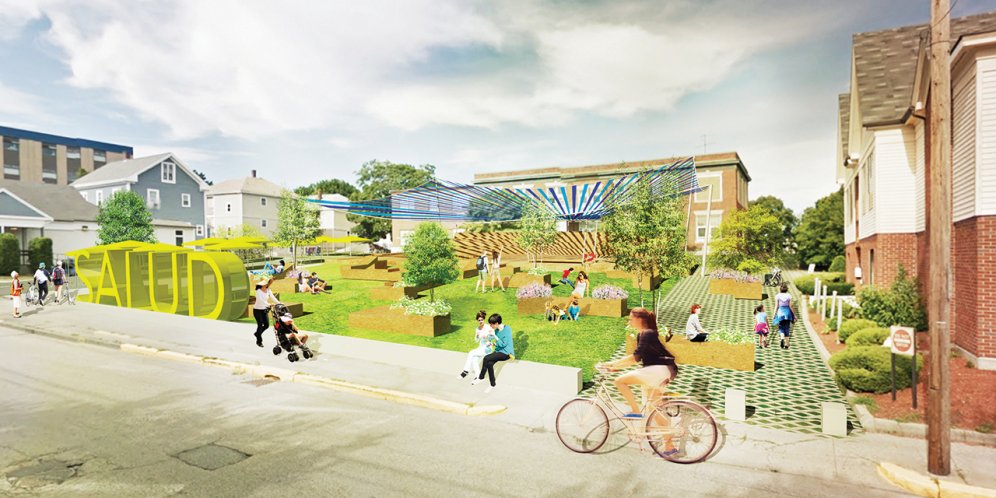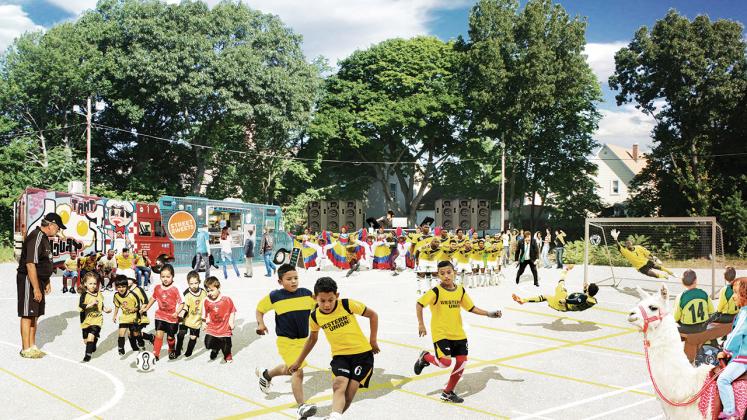 Central Falls, Rhode Island, USA
The Neighborhood Health Station concept regroups the ambulatory care services of a traditional community health center with urgent care and other services. It uses community programming and creative placemaking, providing access to fitness, foods and educational programs, as part of a strategy to promote healthy lifestyles while inviting individuals and families to the facility as a center of activity in the neighborhood.
MASS worked with a coalition of partners to develop the concept, programming and placemaking strategy for the rst Neighborhood Health Station, around the aspiration to create a state-wide network of health stations. After conducting immersive research in Central Falls, RI, including community engagement activities and stakeholder workshops, MASS proposed a series of indoor and outdoor interventions to successfully transform an existing community health facility into a vital and welcoming presence in the everyday life and care of the community.
Project Details
Location: Central Falls, Rhode Island, USA
Year: 2015
Status: Completed
Size: 30,000 sq. ft.
Program: Conceptual development of a community orientation strategy for the Rhode Island Health Stations Master Plan
Design types: Preliminary design
Clients:
Rhode Island Department of Health
Partners:
City of Central Falls, RI; Blackstone Valley Community Health Care; Memorial Hospital Rhode Island (MHRI)