The National Memorial for Peace and Justice
---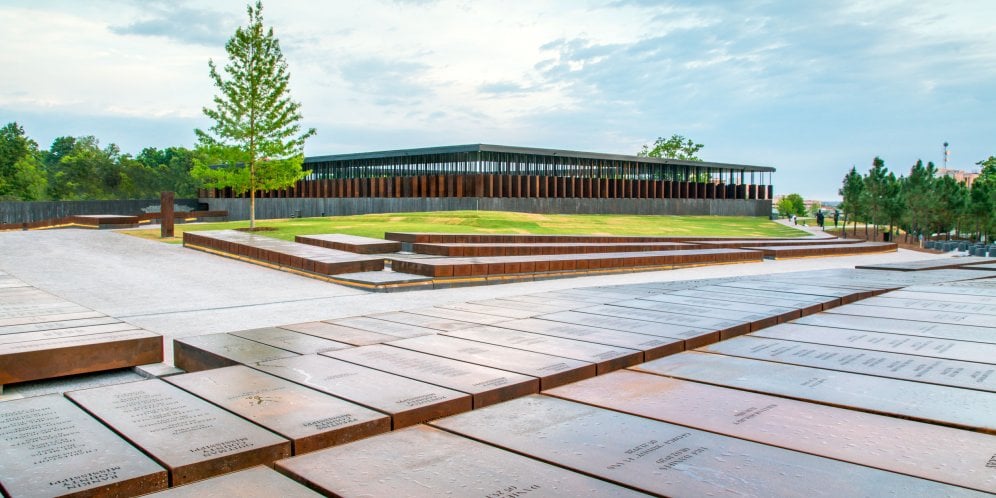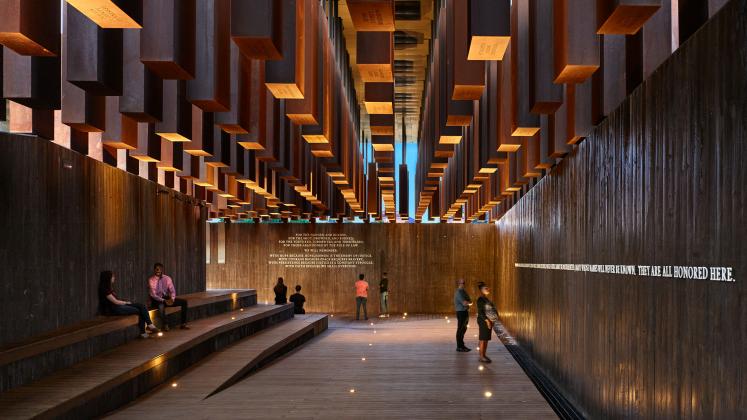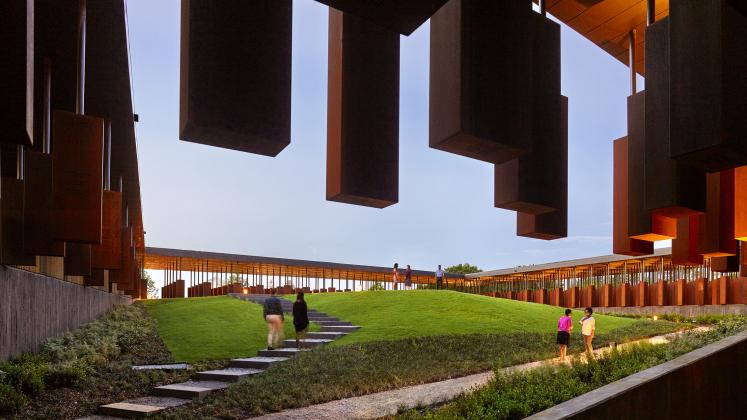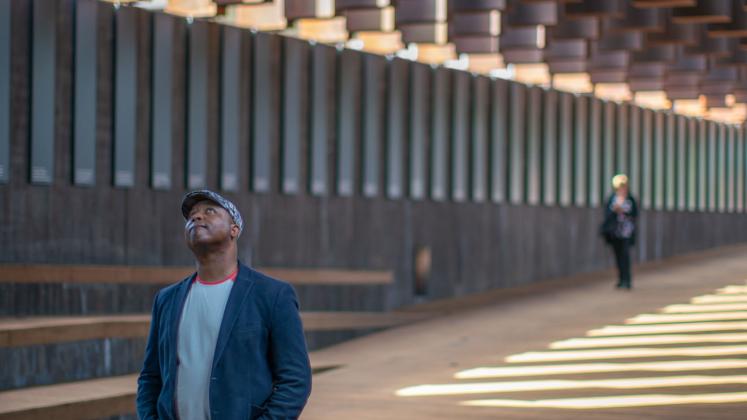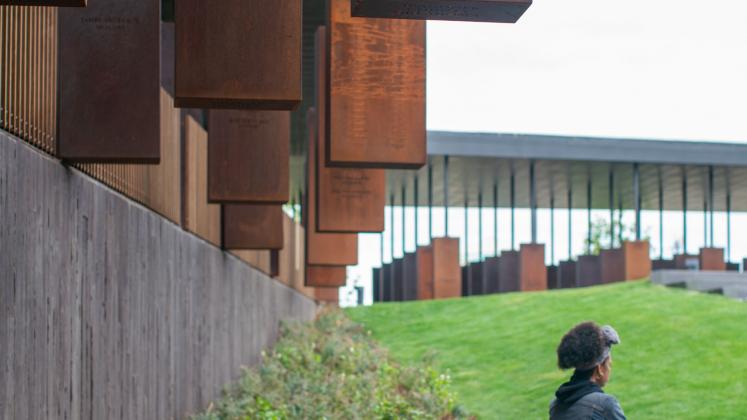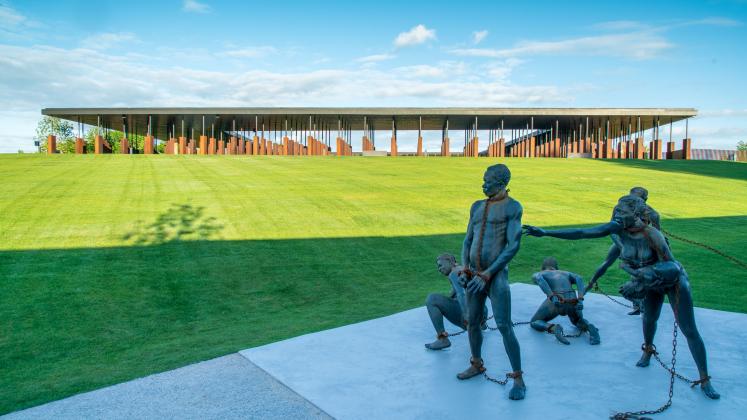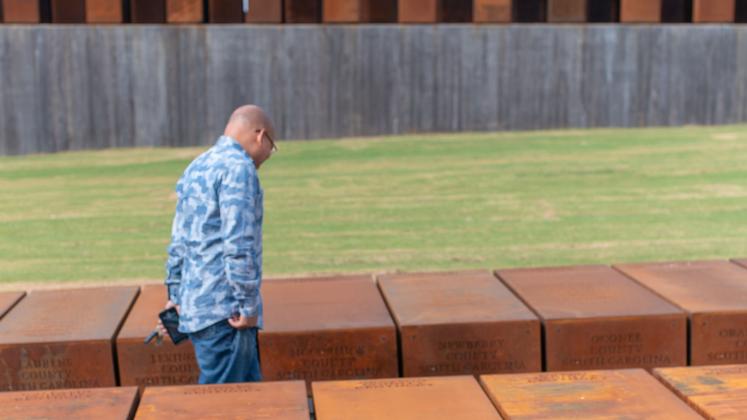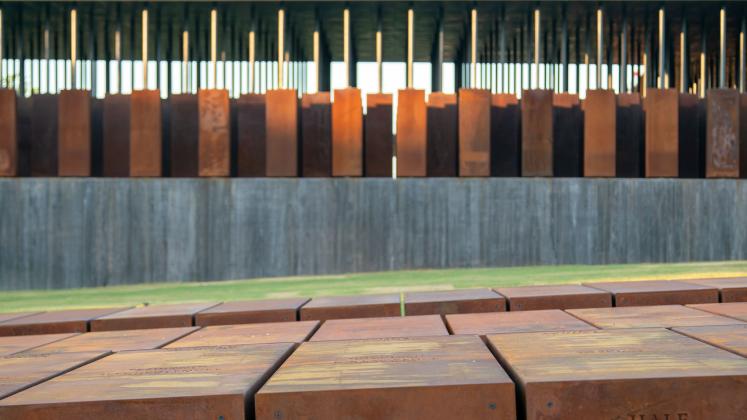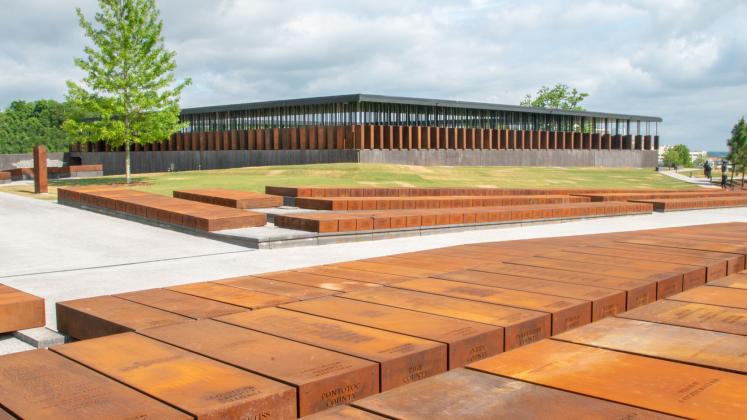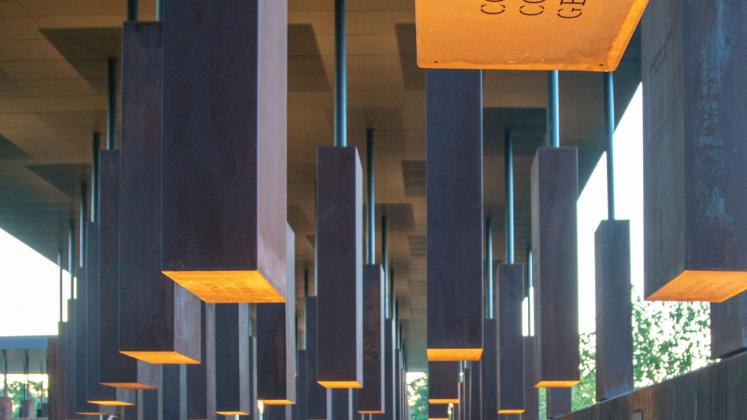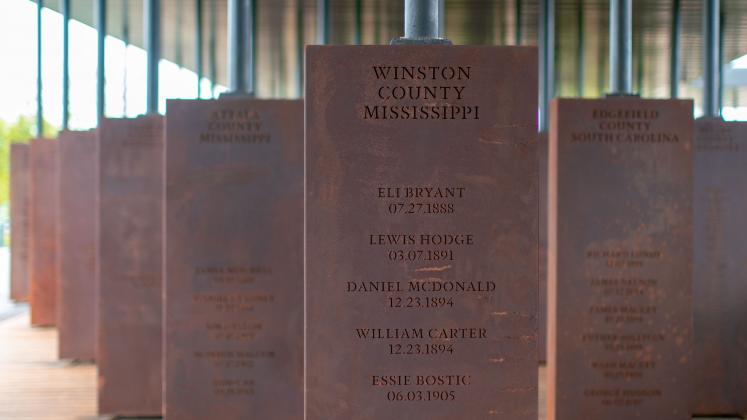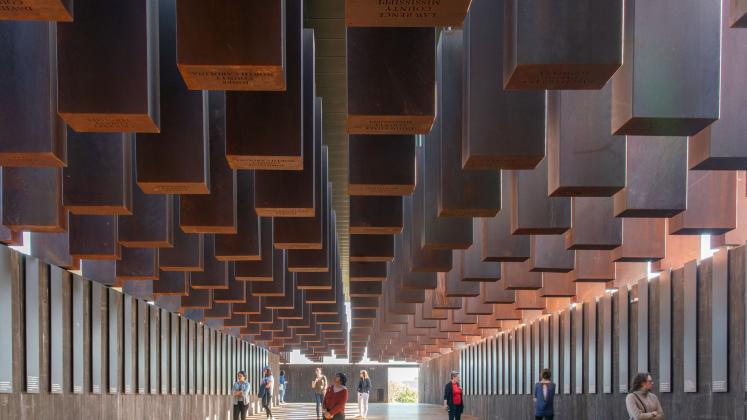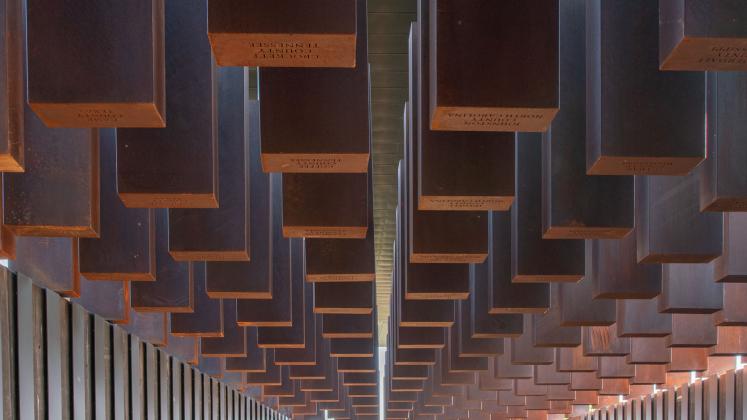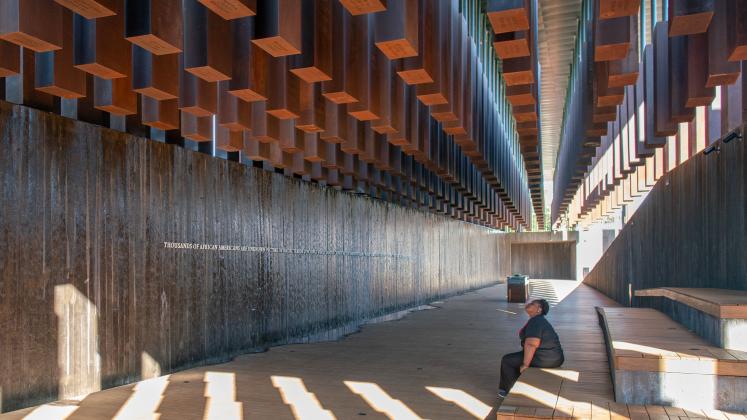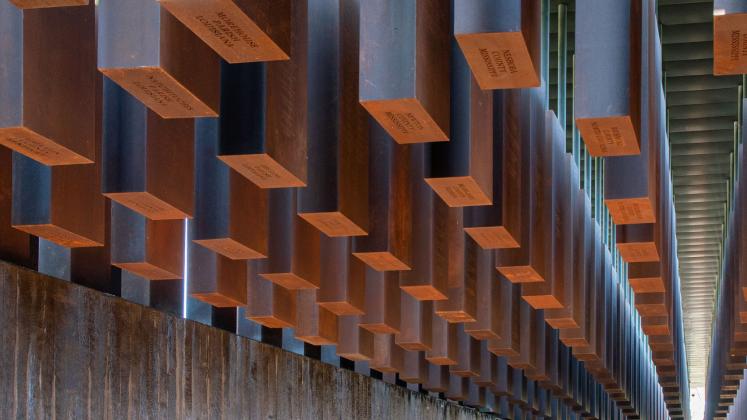 Montgomery, Alabama, USA
The United States has done very little to recognize the lasting societal damage perpetuated by our long history of slavery. The last century brought decades of racial terror, lynching, and segregation. Lynching profoundly impacted race relations in the United States, fueling mass migration out of the South and maintaining a fearful environment where racial subordination and segregation were enforced for decades. The discussion about lynching and its legacy has been sorely inadequate, which has contributed to ongoing struggle, exclusion, and discrimination. The Equal Justice Initiative documented more than 4,000 racial terror lynchings in twelve Southern states between Reconstruction and World War II, in one of the most comprehensive investigations to date. This work recognized the need for a memorial space that embraces this truth and inspires reflection and change.
In an effort to connect this research back to the communities impacted most, MASS collaborated with the Equal Justice Initiative in developing a process where soil was collected from the sites where each of these lynchings took place. The community remembrance process allows communities to confront history by becoming active participants in the commemoration of lives unjustly taken. Strongly rooted in place, the soil collection process served as a prelude to the memorial.
The National Memorial for Peace and Justice is sited on six acres of land in Montgomery, Alabama and is the first national memorial to victims of lynching in the US. In a city where markers commemorating the Confederate South still abound and markers to the Civil Rights Movement and slavery are few, the memorial provides the necessary space for truth-telling, hope, healing, and reconciliation.
The structure suspends eight hundred Corten steel monuments to represent the counties in the United States where racial terror lynchings took place, each engraved with the names of its victims.
Duplicates of each of the monuments lie in the memory bank outside of the primary structure. The corresponding counties are invited to engage in this process of acknowledgment and reconciliation by claiming their monument and placing it as a marker in their own community.
Please visit the Equal Justice Initiative to learn more about the project and EJI's efforts, as Bryan Stevenson says, "to confront the truth of our past."
Project Design Team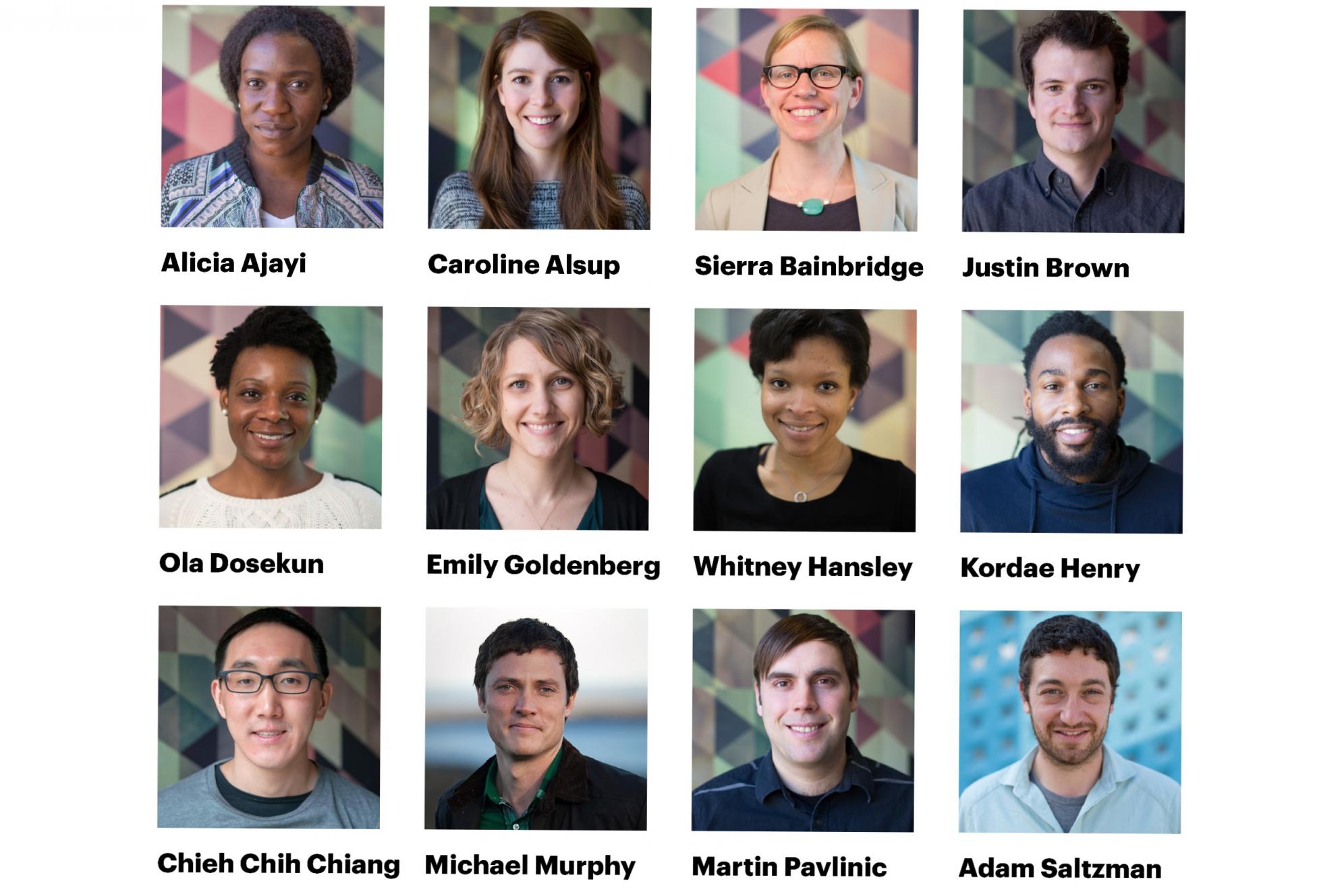 Project Details
Location: Montgomery, Alabama, USA
Year: 2018
Status: Complete
Size: 2,800 sq. m.
Program: The United State's first memorial dedicated to the victims of racial terror lynchings.
Services: Conceptual Design, Master Planning, Architectural and Landscape Design, Architect and Landscape Architect of Record
Clients:
The Equal Justice Initiative