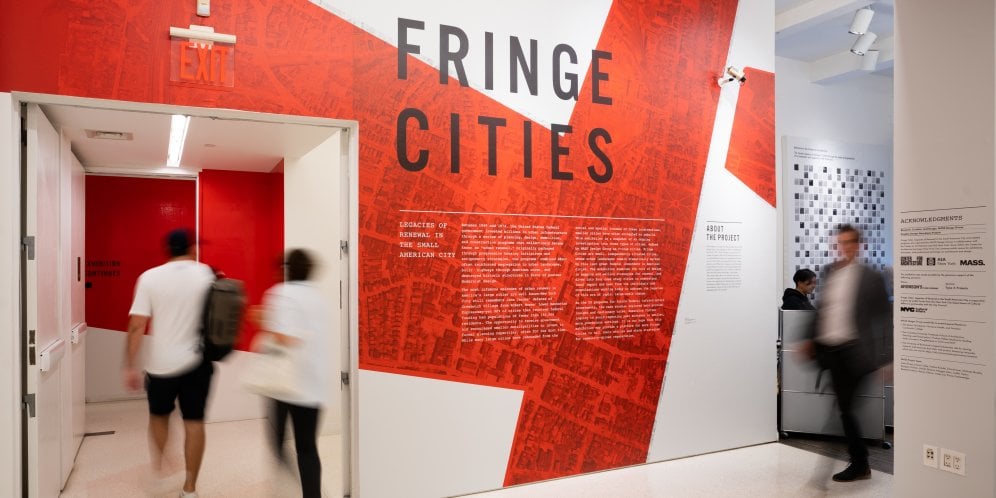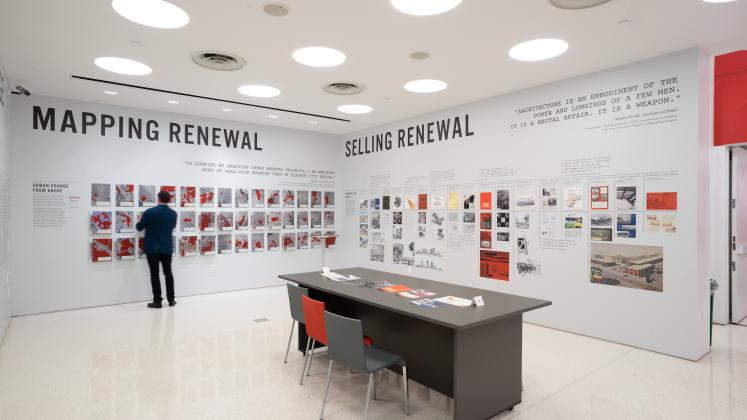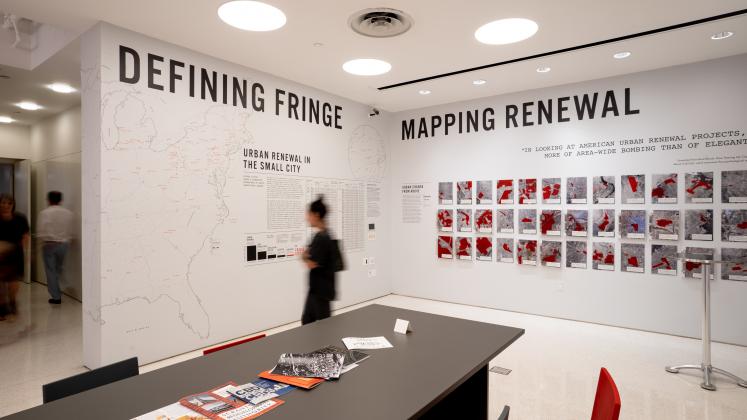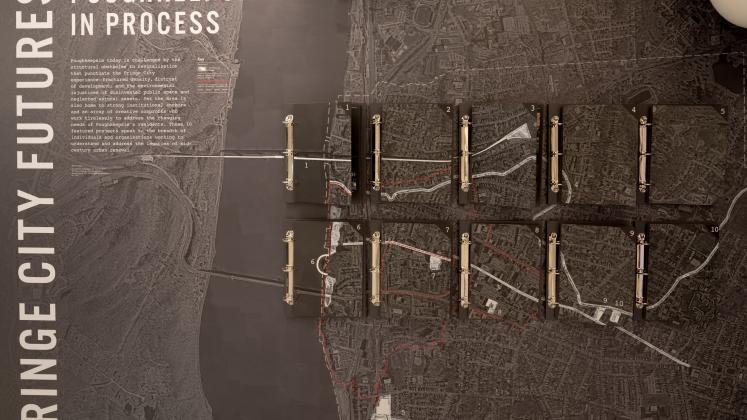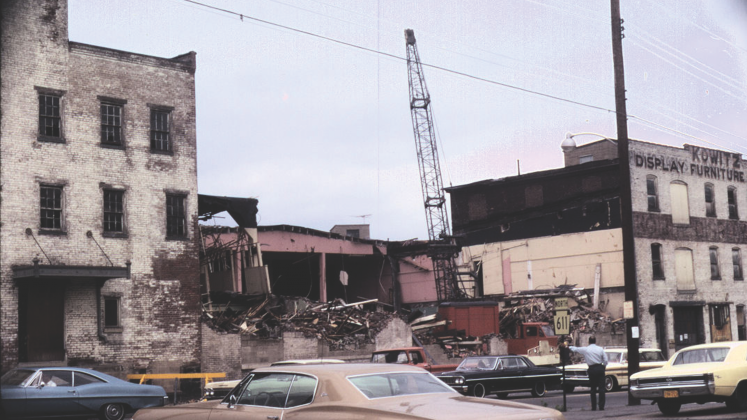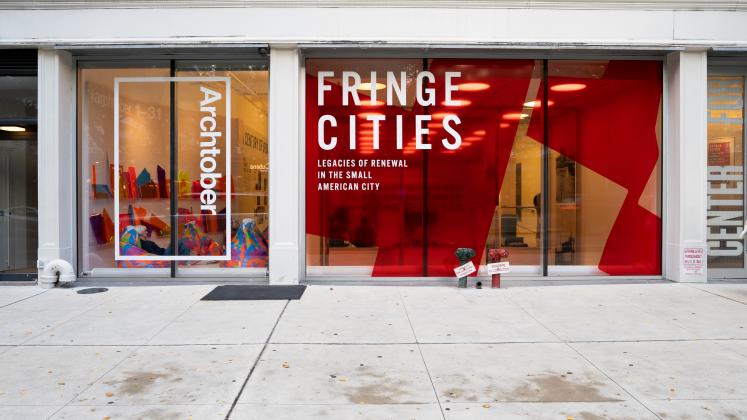 New York, New York, USA
Our exhibition, Fringe Cities: Legacies of Renewal in the Small American City, explores the Fringe City, defined as an independently situated, small city that has been severely impacted by urban renewal. Between 1949 and 1974, the United States federal government invested billions of dollars in urban infrastructure through a series of planning, demolition, and construction programs that are collectively known as "urban renewal." Originally packaged as anti-poverty initiatives, urban renewal often exacerbated existing problems, reinforcing segregation, building highways through downtown cores, and destroying historic structures. While many large cities have rebounded from these social and spatial traumas, smaller cities often continue to struggle with the same problems that urban renewal sought to resolve. 
This exhibition presents a snapshot of our ongoing investigation into the Fringe City, examining the role of design in mapping and selling strategies for renewal, taking a deep dive into four cities—Easton, PA; Saginaw, MI; Spartanburg, SC; and Poughkeepsie, NY—to understand local impact and hear from the organizations working today to address the legacies of this era of rapid, large-scale change. 
The first floor of the exhibition provides context for defining the Fringe City. A timeline documents the social, economic, and political dimensions of urban transformations in America from 1920 to 2020. A selection of planning documents from this era of urban investment explores the role of designers in selling renewal, through enticing renderings, diagrams, and illustrations of possible futures, many of which would never be realized. Aerial images of 42 of the 100 identified Fringe Cities indicate the location and scope of Urban Renewal projects across small American cities. 
On the lower level, the exhibition examines the four case study cities, providing unique accounts of the Fringe City experience. While Fringe Cities share common narratives of spatial transformation, the impact of these interventions varies across context, from a growing distrust of development in Easton to environmental injustice in Spartanburg and a condition of fractured density in Saginaw. As the site of our Hudson Valley office, and the city we're most familiar with, Poughkeepsie receives the deepest dive. A map of projects led by local agents of change to address the legacies of urban renewal is complemented by original photography of the city by Iwan Baan. While serving as cautionary tales, urging us to avoid repeating past mistakes, these case studies also shed a light on strategies for local, community-driven regeneration. 
Fringe Cities will be on view at New York's Center for Architecture from October 2, 2019 through January 18, 2020
Project Details
Location: New York, New York, USA
Year: 2019
Status: Completed
Clients:
Center for Architecture