Colorado College - Housing
---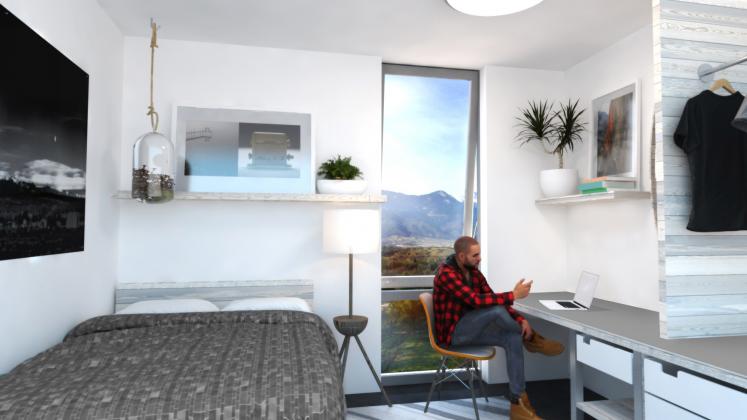 Can campus housing foster social cohesion?
Since 2013, Colorado College has commissioned MASS to propose three projects. The third project, commissioned in 2015 was a new residential dormitory. 
The East Campus Apartments are a 150-bed development for juniors and seniors. In partnership with the College, MASS is working to create housing that is an integral part of the educational experience. The housing aims to achieve this by creating the opportunity for community to form at many scales. 
Project Details
Location: Colorado Spring, CO
Year: 2015
Program: Housing and Public Space
Services: Programming, Concept Design, Architectural and Landscape Design, Project Accompaniment
Clients:
Colorado College