The Academy Food Hall and Apartments
---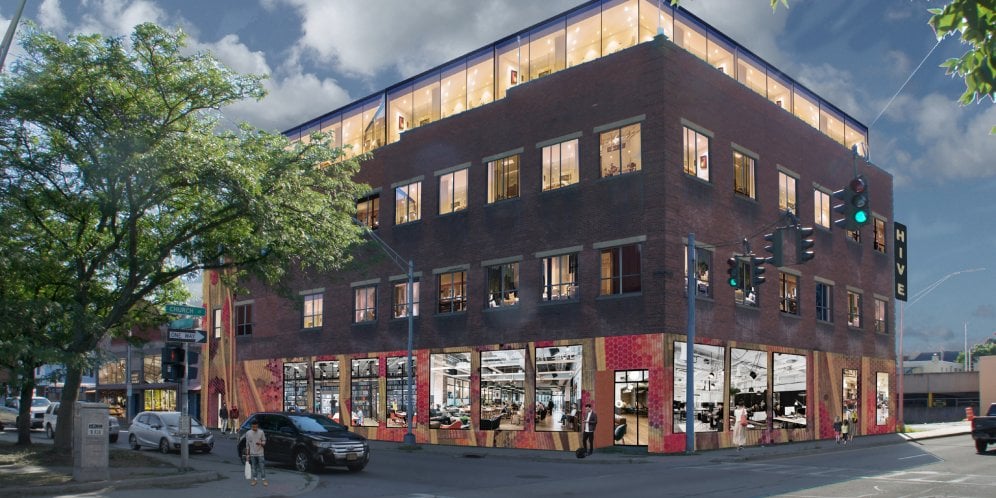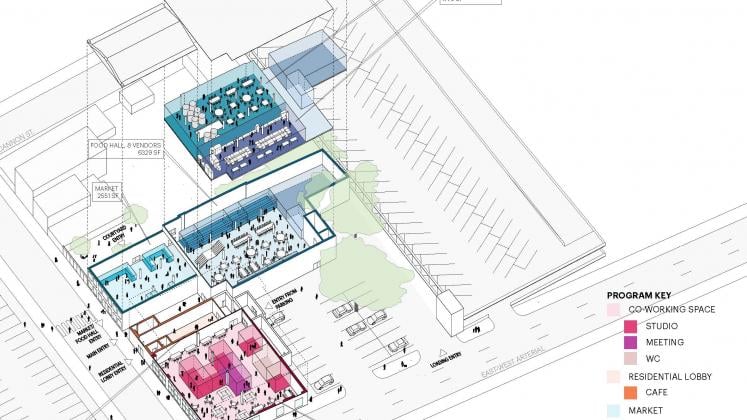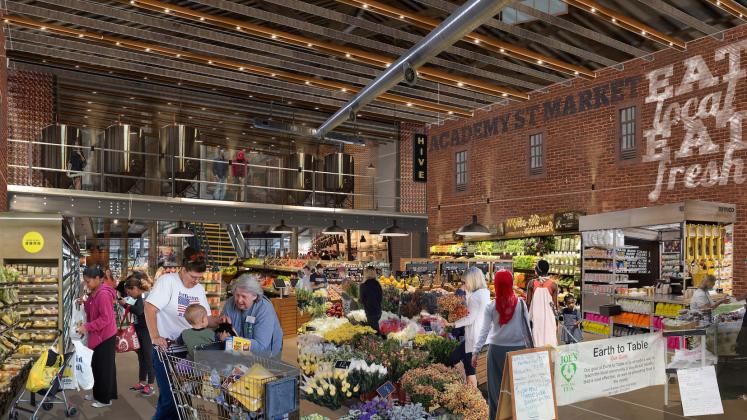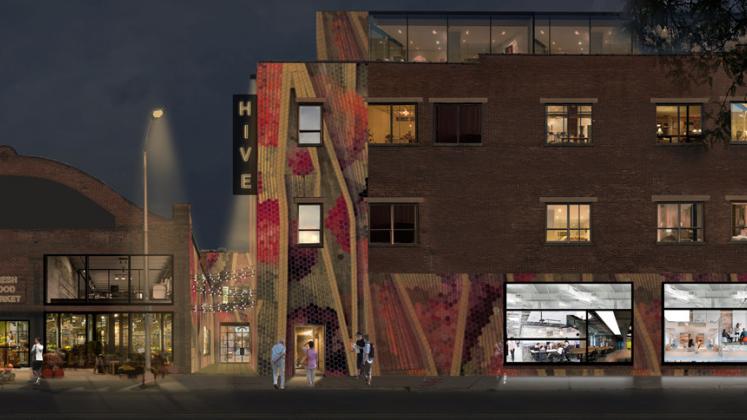 Poughkeepsie, New York, USA
The Academy Food Hall and Apartments will be a vibrant and inclusive hub of food activity for the City of Poughkeepsie and mid-Hudson region. By providing a highly-visible attractor along the city's east-bound arterial, The Academy will support culinary entrepreneurship and a sustainable network of local farms and vendors. Partnering with local builders and developers at Baxter Built, MASS is participating directly in the development and programming at The Academy to ensure its long term community activation.
The Academy is an adaptive reuse project designed to celebrate the rich history of two historic buildings, and proposes to attract community-minded, local, and artisanal businesses, including a fresh food market, food hall vendors, commissary and teaching kitchen, shared co-working spaces, a craft brewery, and a coffee shop. The Academy highlights a commitment at MASS to increase access to healthy food in the downtown area by connecting the rich agricultural assets of the Hudson Valley region to the diverse culinary entrepreneurship of Poughkeepsie.
Project Details
Location: Poughkeepsie, New York, USA
Year: 2018
Status: In Progress
Size: 70,000 sq. ft.
Program: Food Hall, Brewery, Fresh Grocery Market, Commissary and Teaching Kitchen, Co-working Space, Housing
Services: Programming and Operational Planning, Real Estate Development, Schematic Design, Design Development, Construction Documents, Construction Administration
Partners:
Baxter Built, Opportunity Poughkeepsie 1