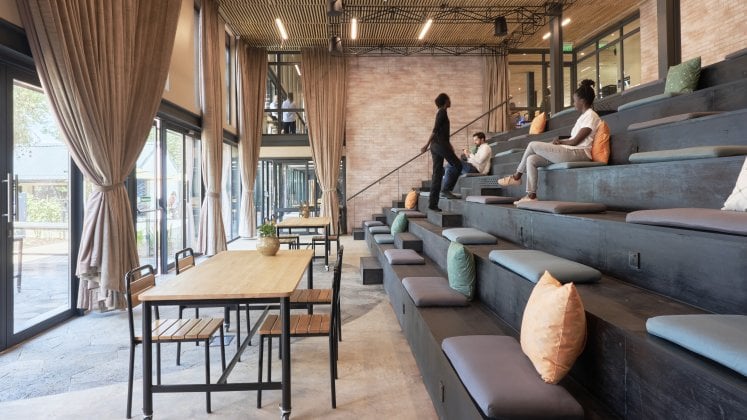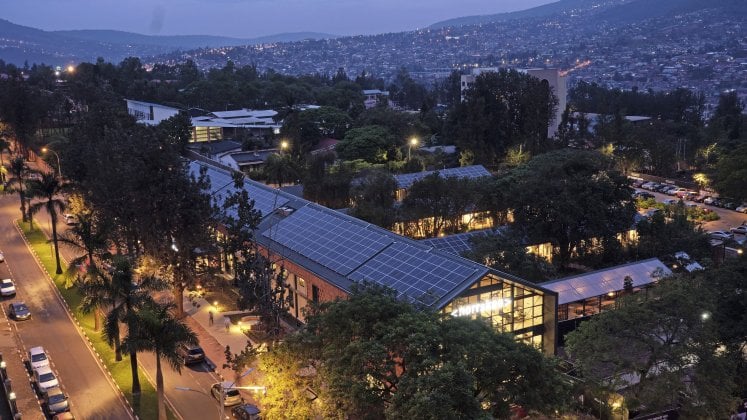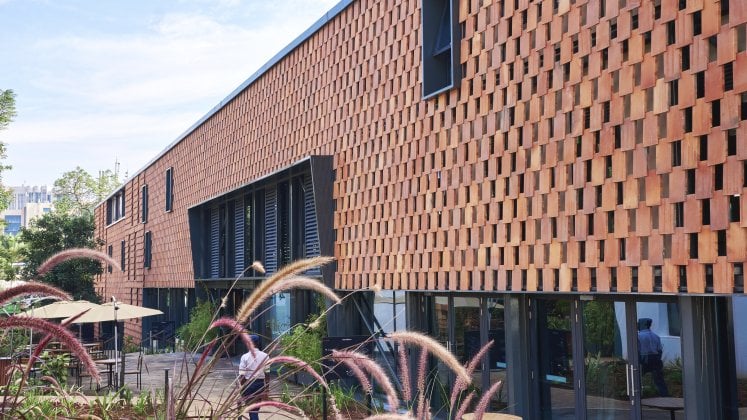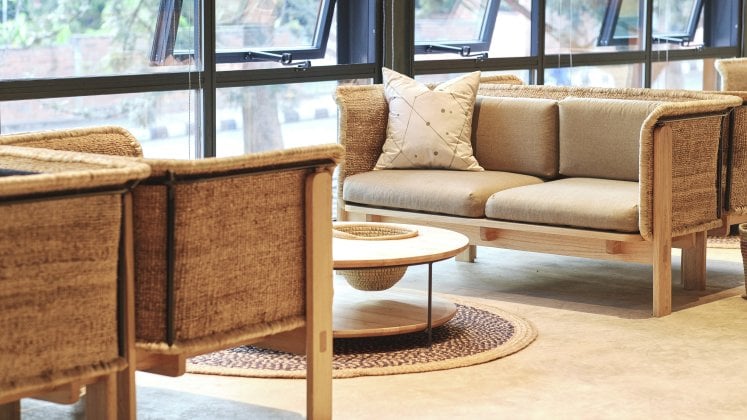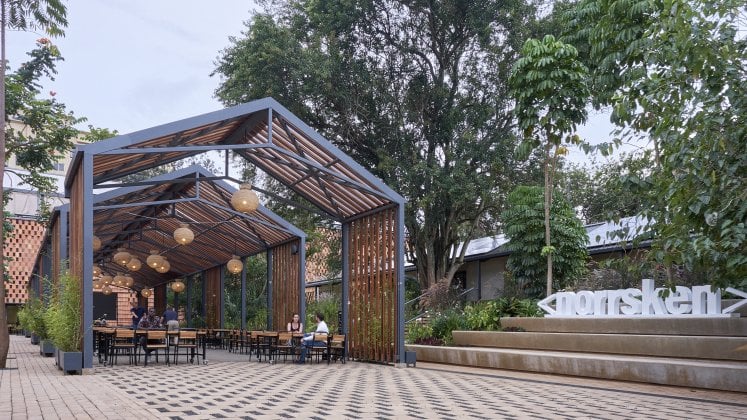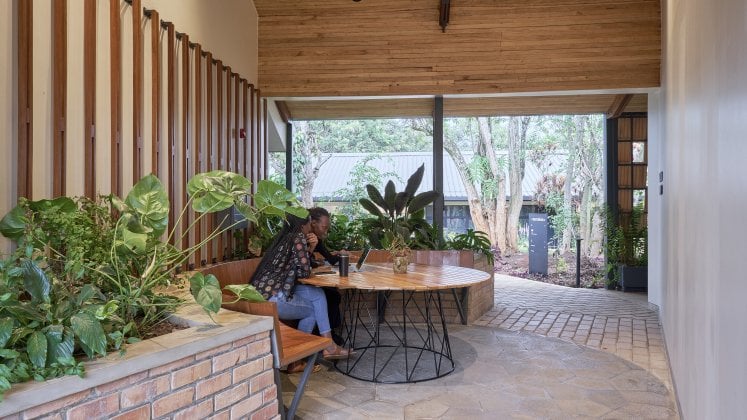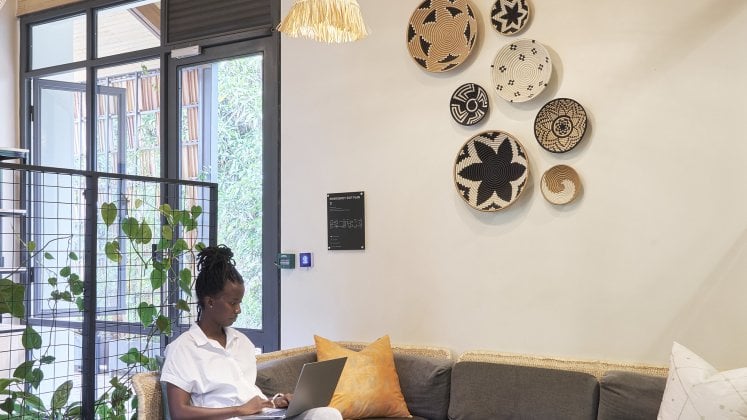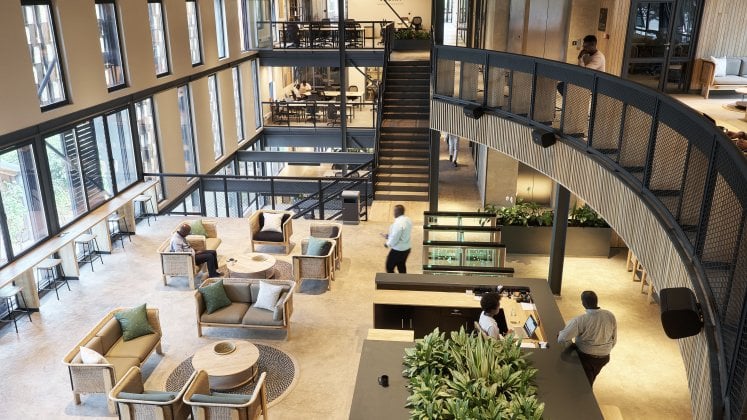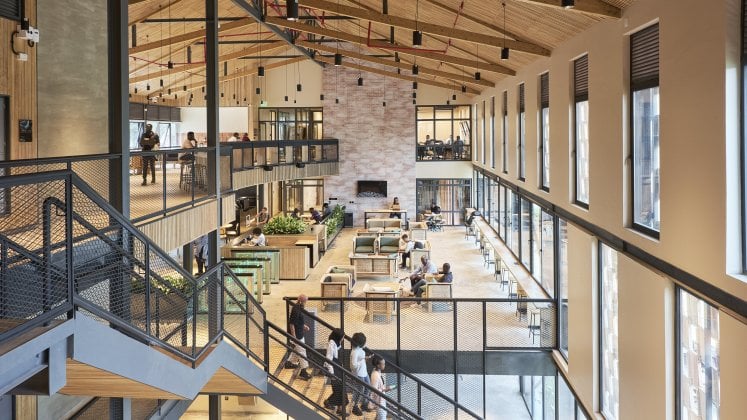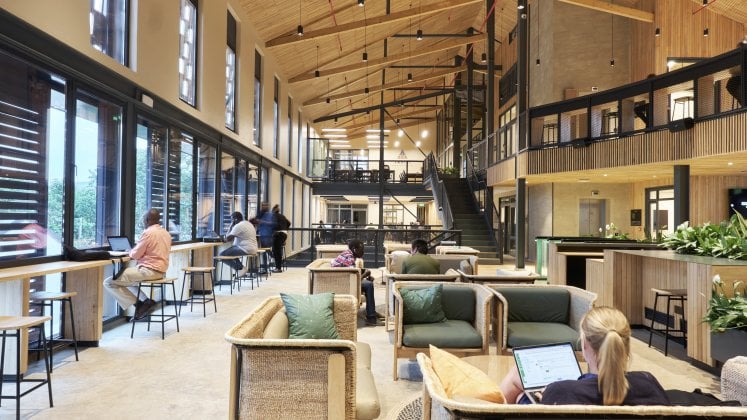 Kigali, Nyarugenge District, Rwanda
How can an entrepreneurial workspace become a catalyst for rapid, just, and inclusive economic transformation in the region?
Transforming East Africa Through Entrepreneurship
East Africa is home to three of the world's fastest-growing economies - Ethiopia, Rwanda, and Tanzania - but faces challenges in attracting the foreign investment needed to accelerate the growth of small and growing businesses. Over the last decade, $1.5 billion has been invested in East Africa, but only a small percentage of this funding has reached early-stage businesses. 
Within this context, Norrsken Foundation's mission is to help entrepreneurs solve the world's greatest challenges. "We want to raise the status of being an entrepreneur," says Erik Engellau-Nilsson, Norrsken Foundation's Chief Executive. In 2018, Norrsken partnered with MASS to launch the Norrsken Kigali House, a new entrepreneurship hub in Kigali, Rwanda. A collaborative engagement process informed the campus design, beginning with the question, "How can an entrepreneurial workspace become a catalyst for rapid, just, and inclusive economic transformation in the region?" 
The new Norrsken hub is housed on the historic École Belge site in central Kigali, and marks the first adaptive reuse project in the area. The École Belge de Kigali, established in 1965, is one of the oldest international schools in Rwanda and an educational pillar of the country. Following the school's relocation to new premises, the existing site became one of a few mid-century properties remaining in Kigali's Central Business District. With the historic classrooms and former school playgrounds at risk of being demolished for high-rise commercial use, MASS aimed to preserve the historic structure of the École Belge and illustrate how adaptive reuse could work within the neighborhood to create moments of green and public spaces. The campus design successfully prioritizes existing architecture and landscape, requiring only two trees in total to be cut down. It offers a new model of how restoration and mixed use development can occur in harmony, setting the tone for future redevelopment in the Central Business District.
Combining New Buildings and Adaptive Reuse 
Adaptive reuse measures make the Norrsken Kigali House an example of inclusive urban development, creating new public thresholds along the site perimeter. While repurposing existing classroom blocks, the site also presented an opportunity to build a new frontage that is open, transparent, and engaging. The completed campus is comprised of four buildings and an outdoor pergola structure: three renovated École Belge classroom blocks and one newly constructed building, the main Norrsken House. 
MASS's Engineering team performed structural, geotechnical, civil, mechanical, electrical, plumbing, environmental and fire engineering services in-house for the project. For existing classroom blocks, this entailed conducting seismic retrofitting, reinforcing existing low-strength masonry walls and foundations, and incorporating a diaphragm into a new roof. The main Norrsken House was designed with a circular economy approach by using a steel and timber structural framing system, which is more lightweight than concrete, and reduced the amount of materials required for the foundation by 28 percent.
Across the site, new spaces for different scales and types of work, from large collaborative areas to quiet individual workspaces, in addition to landscaped and semi-public outdoor spaces were designed. Furniture and fittings tailored for each space were created by MASS's furniture design studio. The landscape design, also led by MASS, fosters collaboration and networking opportunities beyond the building. Instead of demolition, MASS prioritized deconstruction and reuse of materials, including benches, walls, and pathways. The steel of one existing building was entirely salvaged, and then reused to build the outdoor pergola event space. 
Conservation and Green Building: Pioneering Sustainable Systems 
The Norrsken Kigali House is a model of green building development and will be EDGE Advanced certified, meaning its buildings will have 40 percent or more on-site energy savings. For temperature control and ventilation, the design optimizes clay-shaded facades and natural ventilation, and incorporates a thermal labyrinth, a pioneering sustainable cooling system, to reduce energy demands. In addition, a solar photovoltaic system covering the facility's roof helps to maximize energy independence. To conserve energy and water, all stormwater is managed on site or harvested for non-potable water services, including flushing toilets. After flushing, the water makes its way to the on-site wastewater treatment plant. Treated water flows into infiltration trenches below on-site gardens, where it seeps into the soil. This reduces the risk of harmful flash flooding effects on vulnerable communities located downstream from the site. Combining these conservation measures, the campus design achieves a 32 percent embodied carbon reduction compared to the global average for similar office buildings. 
"We are grateful for Norrsken's partnership over the last four and a half years, to bring their vision of a Norrsken House to Rwanda, our home," says MASS Principal, Anton Larsen. "Norrsken Kigali House is catalyzing a systemic change around entrepreneurship in East Africa. MASS is thrilled to apply that same innovative spirit to apply adaptive design and engineering solutions for their new space, expanding the view of what's possible for urban development."
Project Details
Location: Kigali, Nyarugenge District, Rwanda
Year: 2022
Status: Completed
Size: 4,400 sq. m.
Program: Adaptation of a historic site into an entrepreneurship hub to fuel growth and investment in East Africa.
Services: Master Planning, Capital Project Planning, Visioning, Pre-Design, Concept Design, Architectural Design, Landscape Design, Structural Engineering, MEP Engineering, Environmental Engineering, Solar Engineering, Fire Engineering, Geotechnical Engineering, Construction Documents
Clients:
Norrsken Foundation
Partners:
Sweco: Client Representative and Project Management
ARUP: Fire Engineering Technical Advisory