The Ellen DeGeneres Campus of the Dian Fossey Gorilla Fund
---
Kinigi, Musanze District, Rwanda
The Ellen DeGeneres Campus of the Dian Fossey Gorilla Fund will provide the Fossey Fund with a purpose built campus to amplify their mission of conservation; protect and study gorillas; train the next generation of African conservationists; and build the conservation capacity of local communities.
The Dian Fossey Gorilla Fund has a long history in Rwanda, starting with the founding of the Karisoke Research Center by Dr. Dian Fossey in 1967. Today, the Fossey Fund is the world's largest and longest-running organization focused entirely on gorilla conservation. They are currently operating out of a rented facility that is 30 kilometers from the national park and which lacks adequate and appropriate space to support their work. Thanks to a generous lead gift from The Ellen Fund, the Fossey Fund was able to advance their vision for a purpose built, permanent headquarters in Rwanda. MASS is partnering with the Fossey Fund in order to design and build the new campus. 
The campus will include a Conservation Gallery that builds upon Dian Fossey's legacy and serves as a key attraction for tourists from around the globe; an Education Outreach Center to increase opportunities for capacity building for students, staff, and the community; a Research Center that will enhance their cutting-edge research on gorillas and their habitats; and Housing to enable students, staff, and researchers to live on site and build professional and personal relationships. Throughout the campus, there will be interpretive paths for visitors to explore and expand their education of gorilla habitats and reforestation efforts.
For more information about the project, check out The Dian Fossey Gorilla Fund and The Ellen Fund.
The project also utilizes the services of MASS.Build and MASS.Made.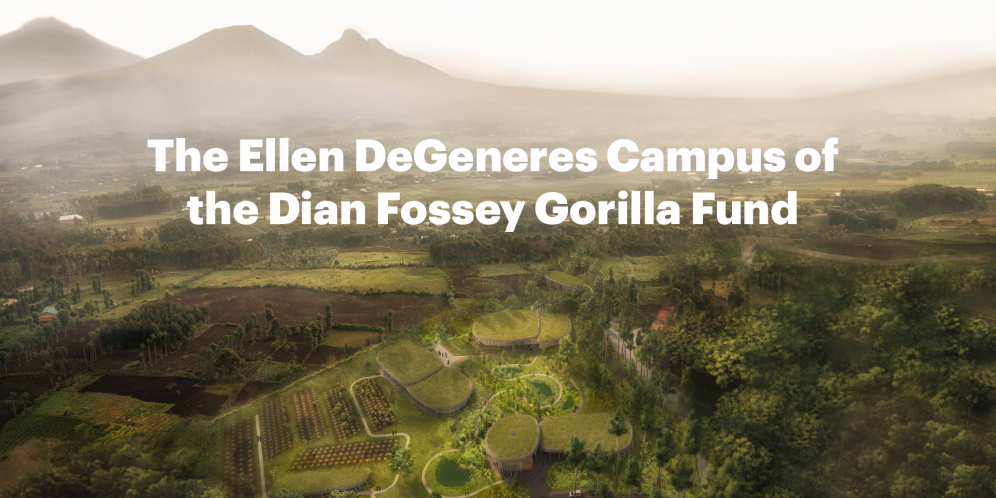 Project Details
Location: Kinigi, Musanze District, Rwanda
Year: 2018
Status: In Progress
Size: 4,500 sq. m
Program: Conservation Gallery, Education Center, Research Center, Housing, Conservation Landscape
Services: Architecture, Landscape Architecture, Civil Engineering, Construction Administration, Geotechnical Engineering, Structural Engineering, Mechanical, Electrical & Plumbing Engineering, Film & Media Advocacy, Exhibition Design
Clients:
The Dian Fossey Gorilla Fund
Partners:
TEN x TEN, Local Projects, BuroHappold, Transsolar, AEGIS Development Solutions, TECHNO Engineering Company, Oak Consulting Group