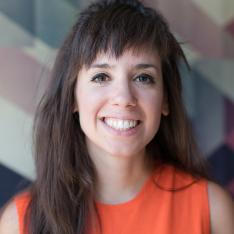 I believe in architecture's power to expose and address systemic oppression and injustice.
Nadia Perlepe
Senior Designer
Kigali, Rwanda
Nadia joined MASS in 2016 and works in the Boston office. She is currently focusing on publications, working and coordinating a book about the architectural history of hospitals. The publication spans globally and charts the evolution of the hospital through essays, photo essays and case studies of African Hospitals, which are largely unexamined but imbued with rich implications for architecture and health outcomes. 
Nadia received a Post Professional Master of Architecture from Harvard Graduate School of Design in 2016 and has previously completed a 5 year degree in Architectural Engineering from University of Patras, Greece
Prior to MASS she has worked at OYO Architects in Belgium and has been the 2015 recipient of the Community Service Fellowship from Harvard University to work in a non profit environment in the Greater Boston area.