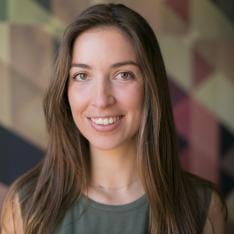 Ana Fernández Martínez
Senior Architect
Boston, MA, USA
Ana joined MASS in 2018 as a designer and is based in the Boston office. With a background in architecture, she is motivated to work in vulnerable contexts where design can play a leading role to achieve social equality.
Prior to joining MASS, Ana worked for four years in Spain and France, where she was involved in multiple architecture and urban projects in Europe, West Africa, United States and Middle East. During her time at Lacaton & Vassal Architectes in Paris, she worked on projects that claim a modest, simple and committed architecture that enhances the users' freedom. Ana is a licensed architect in Spain.
Ana received her Bachelor and Master of Architecture from the University of Alicante and the Technic School of Madrid (ETSAM). Her thesis focused on researching social exclusion processes that are the result of architectural and urban design practices in downtown Paris. She has taught undergraduate architectural studios at the University of Alicante. Her studio courses advocated the critical reconsideration of traditional conceptions of architecture and of the agency of designers in the twenty-first century.