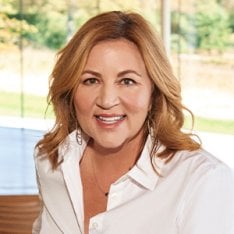 Sharon Prince
CEO and Founder, Grace Farms Foundation
New Canaan, Connecticut, USA
Sharon Prince is the CEO and Founder of Grace Farms Foundation. She spearheaded Grace Farms in New Canaan, Connecticut, an 80-acre blend of architecture and nature promoting peace, arts, and justice and was designed by SANAA.  Since opening in 2015, Grace Farms has garnered numerous awards for contributions to architecture, environmental sustainability, and social good, including the AIA National 2017 Architecture Honor Award and the Mies Crown Hall Americas Prize (MCHAP).
After recognizing a void in addressing exploitation in the building materials supply chain, Prince formed the Design for Freedom Working Group with the late Bill Menking, prolific professor, curator, and Founding Editor-in-Chief of The Architect's Newspaper, including MASS early on. Now more than 100 experts and leaders from sectors that actualize or influence the built environment have joined the Design for Freedom movement.  In 2020, Prince published the groundbreaking Design for Freedom Report, followed by the Design for Freedom Toolkit, Pilot Projects including Unshattered designed by MASS, and annual Design for Freedom Summits at Grace Farms.
In 2019, Prince received the NYC Visionary Award from AIA-NY and the Center for Architecture and in 2020, the CEO Forum's Transformative CEO Award | Leading through Crisis. In 2022, Sharon was recognized by Fast Company and included in its list of the Most Creative People in Business 2022.
Additionally, she co-founded Grace Farms Foods, a B Corp and private benefit corporation that gives back 100%, underscoring ethical supply chains and the foundation's philanthropy model.