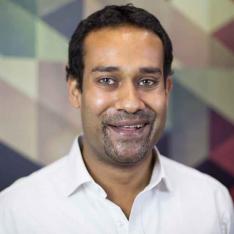 I believe that thoughtful design can make an impact far beyond buildings. It can help healthcare provision and local communities across emerging markets.
Neil Mahapatra
Board Chair of MASS Design Group; Managing Partner at Kingsley Capital Partners LLP
London, England, United Kingdom
Neil Mahapatra has been a Director of MASS since 2012 and Chair of the Board since 2016. Neil is Managing Partner of Kingsley Capital Partners LLP, a family-office backed investment firm he established in 2013, that conceives of and grows new businesses from inception. Through Kingsley, Neil has founded numerous companies, one of which is now listed on the London Stock Exchange.
Prior to Kingsley, Neil worked at J. Rothschild Capital Management, where he led the private investment activities for Lord Rothschild and RIT Capital Partners plc. Neil was also formerly a Managing Director and member of the Investment Committee for Albright Capital Management, the emerging markets investment firm previously chaired by the late Secretary Madeleine Albright.
Neil began his career in investment banking at Morgan Stanley and holds a BA from Oxford University (a President of the Oxford Union) and an MBA from the Harvard Business School (a Fulbright Scholar).