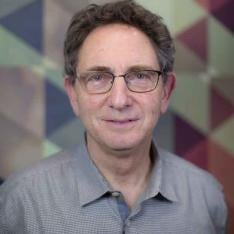 What distinguishes MASS is not great design, though its designs are quite wonderful. What distinguishes MASS is its mission, above all, to produce social benefit.
Donald Kimelman
Former Board Chair of the Pew Research Center, Former Program Director at Pew Charitable Trusts
Philadelphia, PA, USA
Until July of 2013 Donald Kimelman managed the Pew Charitable Trusts' Information Initiatives program, a portfolio of projects that, through nonpartisan, rigorous research, seek to enlighten the general public, journalists and policy makers about contemporary issues and trends. Most of that work is carried out through the Washington-based Pew Research Center, a Pew subsidiary. Don chaired the research center's board from 2004 - 2016. In addition, Don oversaw Pew's Philadelphia Program, which includes Pew's Culture program; its Philadelphia-based Civic Initiatives; the Pew Fund for Health and Human Services; and the Philadelphia Research Initiative, which produces timely research on key issues facing the city.
After leaving Pew, Don served for a decade on the boards of Mastery Charter Schools, which operates 15 charter schools in Philadelphia, and the William Penn Foundation, which uses its $3.5 billion endowment to improve the quality of life in the Philadelphia region. 
Don brought more than 25 years' experience in journalism to Pew when he arrived from the Philadelphia Inquirer in 1997. After joining the paper in 1979, he had a mix of local, national, foreign and investigative assignments, and then turned to editing. He served as an Inquirer national correspondent based in Houston, Texas, and as the newspaper's Moscow correspondent covering the period of transition from Brezhnev's death to Gorbachev's ascent. Don was a member of the paper's editorial board for seven years, where he wrote frequently on urban issues and social policy. His last assignment for the Inquirer was as Pennsylvania editor, supervising state and suburban coverage. Previously he worked at the Annapolis Evening Capital and The Baltimore Sun.
Don has a Bachelor's degree in political science from Yale University and a Master's degree from the Columbia University's Graduate School of Journalism.