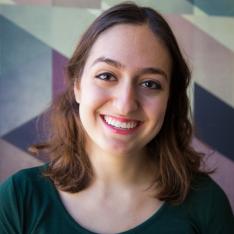 There's really nothing in the international development or design worlds that can compare to what architecture can do when its potential to employ, train, create beauty, and inspire is fully embraced.
Chiara Eisner
Development Associate
Boston, MA, USA
Chiara Eisner works on the development team at MASS, collaborating with designers and researchers to propel MASS Design Group forward with an inspired business and nonprofit strategy. Chiara came to MASS after contributing to Chagas disease research at the Brazilian Ministry of Health's Fundação Oswaldo Cruz, and has previously worked in international development for the Grameen Bank, in infectious tropical disease at the International Center for Diarrheal Disease Research in Dhaka, Bangladesh, and with Hispanic immigrants in Texas as an ESL teacher and legal assistant in worker's compensation cases.
Chiara was one of 10 students in her year to receive the premier full-ride, merit based Forty Acres Scholarship to attend the University of Texas at Austin, and graduated with a Bachelors of Science in Public Health and a Polymathic Scholars Honors concentration in Disease and Development in Latin America. Her thesis for this concentration used 16th century colonial manuscripts and maps from Mexico and Guatemala to better understand indigenous medicinal plant use and curative practices.
Chiara speaks Portuguese and Spanish, and is the co-founder of the oncology focused illustration project, OncArt. As an artist herself, she is proud to work with a group of people that believe as she does that every step of the creative and building process can and should be used to have a positive impact on society.