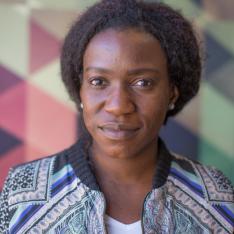 I believe desire for awareness grows a deeper understanding of architecture's role in society. Only unapologetic awareness allows for positive change.
Alicia Olushola Ajayi
Design Associate
Boston, MA, USA
Alicia Ajayi recently joined MASS in 2015 as an Associate Designer. She is a member of the design team and is working on various projects including a memorial in Montgomery, Alabama. Her role as a design team member includes research and design support through multiple aspects of the project including mapping and developing community engagement strategies. Alicia's past work engages political, economic, and social contexts and the nuances that correlate between the built environment, historical narratives and present day social issues. Alicia graduated with honors from Washington University in St. Louis with a dual masters in architecture and social work.