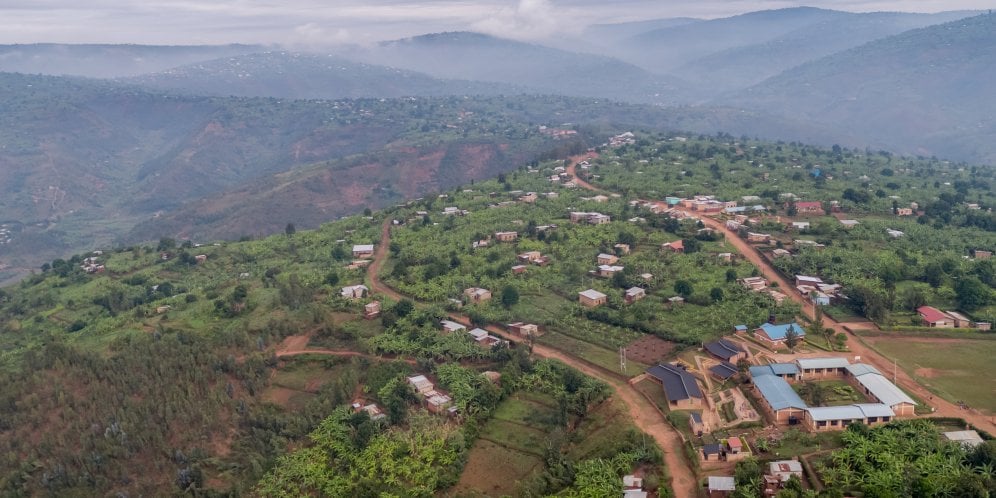 Kigali, Gasabo District, Rwanda
To support ChildFund's goal of launching a model for pre-primary education in Rwanda, MASS adapted age-appropriate programming to a steep hillside location. Beginning with an immersion study focused on addressing the needs of local parents and children, MASS, ChildFund and the Government of Rwanda collaborated to develop a space that could provide solutions to family planning and nutritional issues, as well as pre-primary education needs.
The design focuses on child-friendliness, accessibility, safety, and cultivating a holistic sense of ownership among stakeholders for early childhood development. The resulting space has flexi-classrooms that adapt to the school's experiential learning approach and facilitate teacher-child engagement and individualized learning. Classrooms are also designed to reduce solar gain and glare, with adequate means of circulation in order to maximize comfort and further improve the learning environment for students and teachers. The school is a first step in improving early childhood learning outcomes through pioneering a new model of pre-primary education in Rwanda.
Project Details
Location: Gasabo, Kigali, Rwanda
Year: 2016
Status: Built
Size: 760 sq.m.
Program: Pre-primary educational facility, designed to support early childhood development.
Services: Architectural Design, Structural Design and Construction Administration
Clients:
Childfund Rwanda
Partners:
Ministry of Education, Rwanda
The Gasabo District