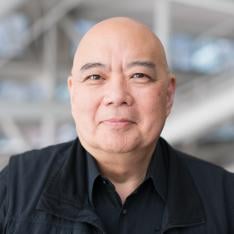 We understand architecture as a robust discipline and practice that synthesizes the many facets of human experience, needs and aspirations for a better individual and collective life, in productive harmony with our environment.
Paul Nakazawa
Associate Professor in Practice of Architecture, Harvard University, Graduate School of Design
Boston, MA, USA
Paul W. Nakazawa, AIA, NCARB, is an Associate Professor in Practice of Architecture at the Harvard Graduate School of Design. He works internationally as a practice and business strategist to leading firms in architecture, landscape architecture, urban design and other allied disciplines. His expertise encompasses strategy, practice management, marketing, finance, organizational development, and complex project planning/mobilization. Paul's research interests include the study of the spatial and programmatic development of economic clusters, and the complex processes of formal and informal settlement in the evolution of the contemporary city. Paul is a registered architect with significant planning and building experience in the US and abroad. He received his Master in Architecture degree from Harvard, and BA and MBA degrees from The University of Chicago.